From Albury to Barham along the mighty Murray River
From Albury to Barham, we spent 10 days travelling along the Murray River conducting business and generating a greater understanding of the Murray River system. This was a great way of promoting our business, meeting new people and relieving the stress.
We hope to have many more trips like this in the future where we can combine work and recreation. Who says work has to be stressful when it is as enjoyable as this!
Albury
Although we didn't stay along the banks of the Murray River, Albury was the first stop on our journey. We were invited to the Bush Stone-curlew Summit to launch our latest school resource 'Learning about Bush Stone-curlews'.
This project, completed in partnership with Petaurus Education Group, has taken countless hours of planning, research, writing and design over a 12-month period to develop a premium product for schools in key Bush Stone-curlew areas along the Murray region of NSW.
Congratulations to Peter for all his work creating this resource… well done!
Yarrawonga – Mulwala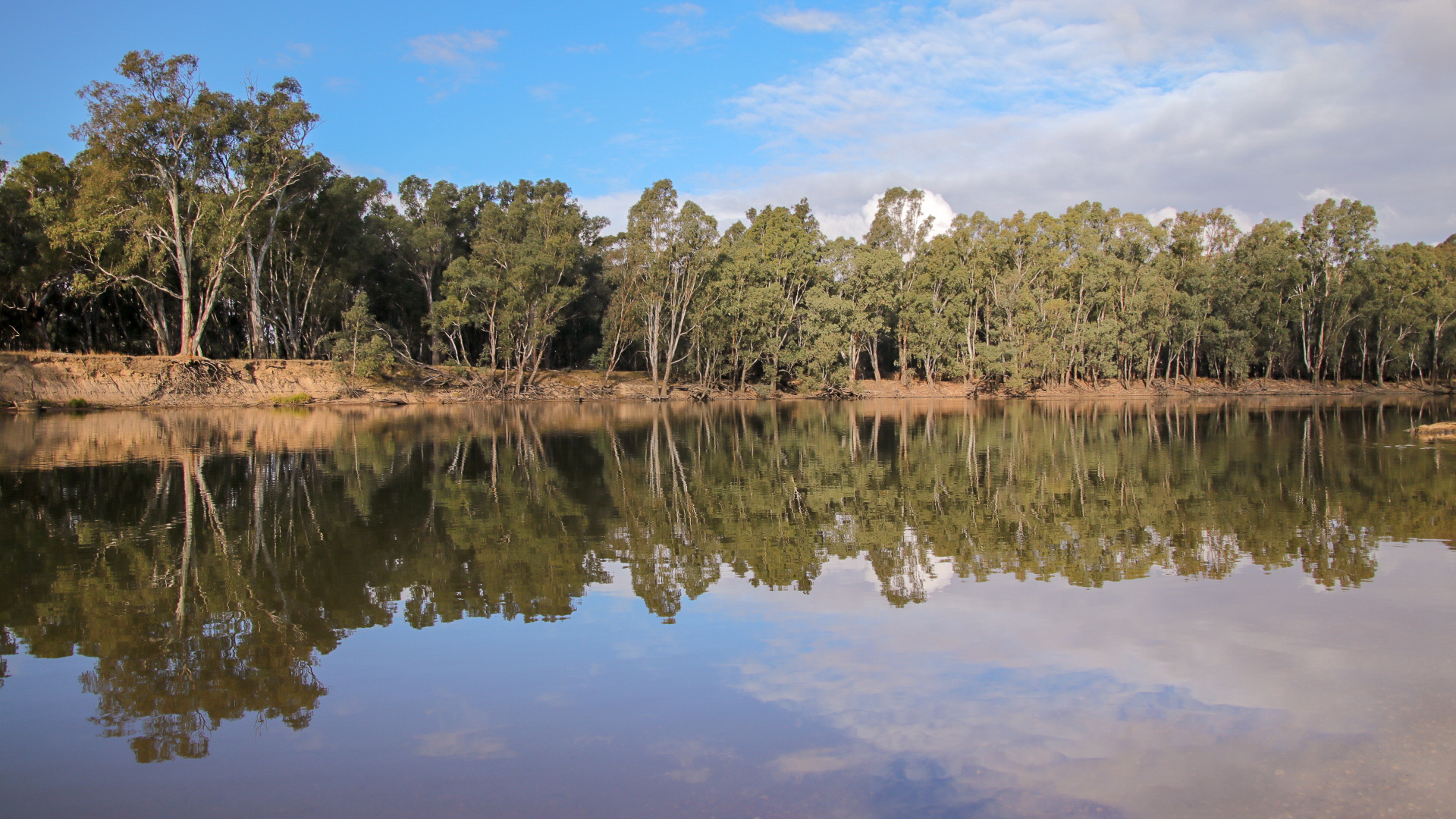 We camped for three nights along the banks of the Murray a few kilometres below the Yarrawonga-Mulwala Weir. This was a great stop to unwind after a few busy months in the office. 
River red gum forests surrounded us and provided the backdrop to many photos. We woke up one morning to the whole region shrouded in a thick fog. It was a struggle to see the other river bank but didn't stop Peter going fishing or Kelly taking somewhat eerie-looking photos through the misty veil. Our four-legged fur-kids certainly enjoyed running in the dew drenched grasses and forest undergrowth.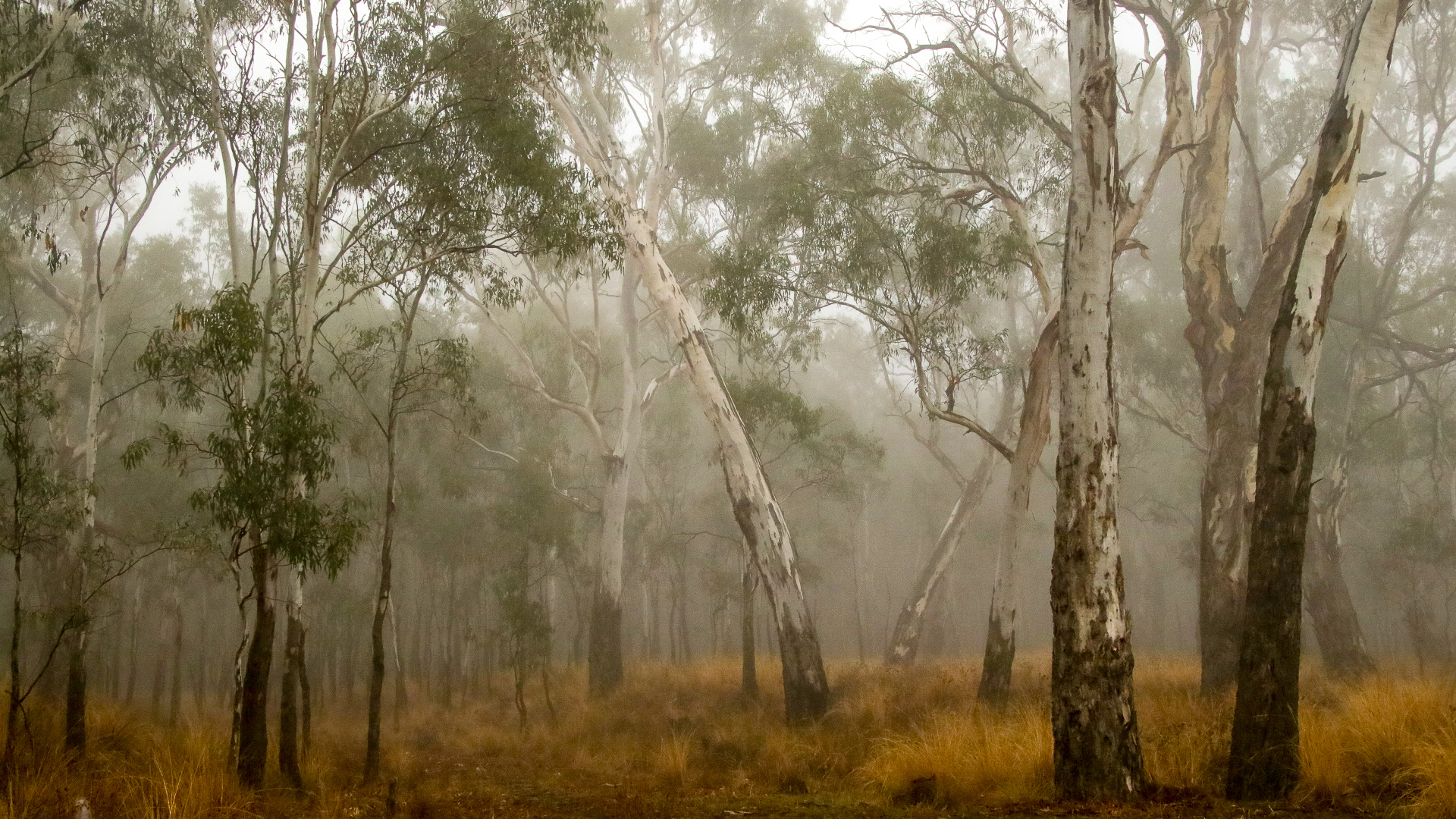 Each night was spent sitting around the fire pot as we tried to keep warm. The warmth even attracted a curious Brush-tailed possum. Not long afterwards, we noticed another shape – a southern boobook owl. A little disturbed by the human onlookers, the owl flew higher into the tree and landed on a branch just above the possum. The possum hissed a warning at the owl but, determined not to be bullied, this wise little owl turned its head away and ignored the possum. They sat like this for some time.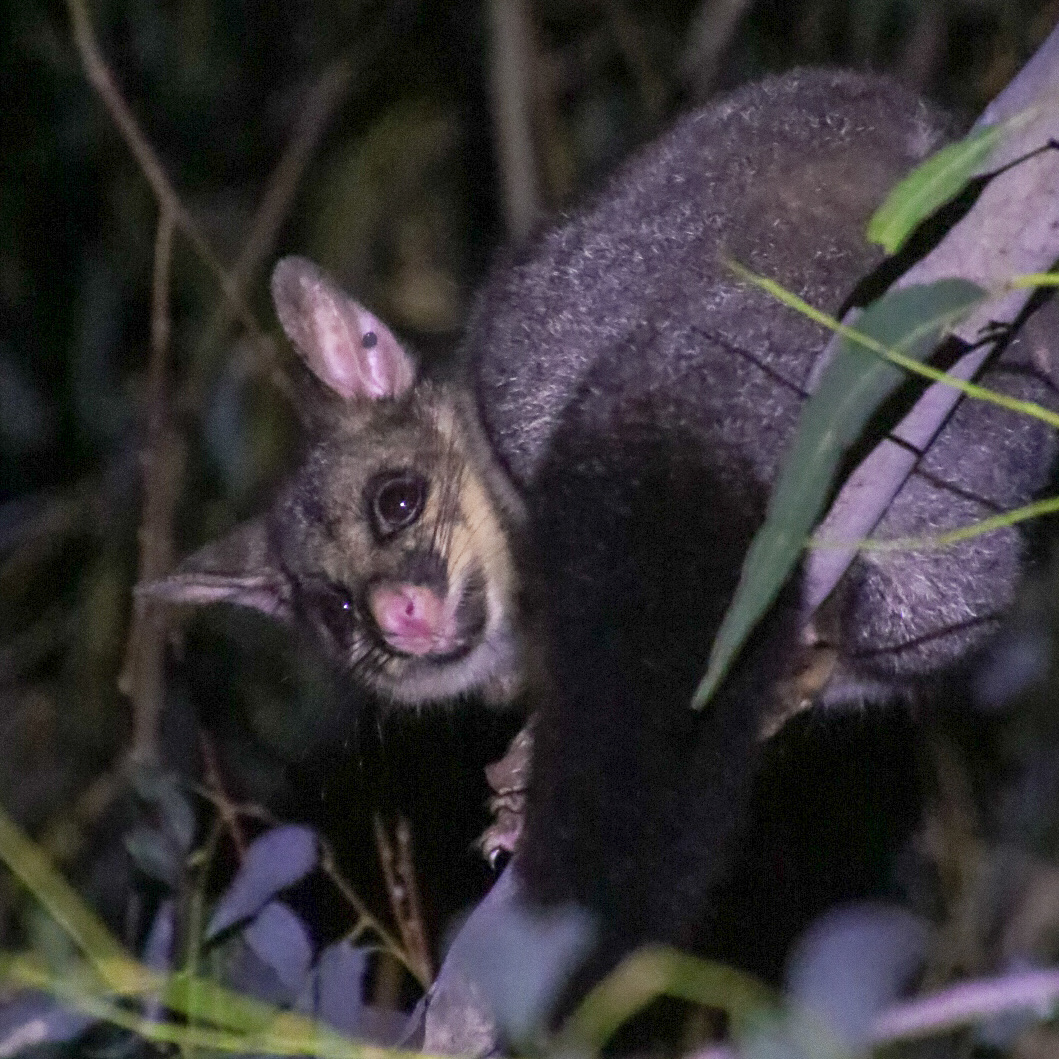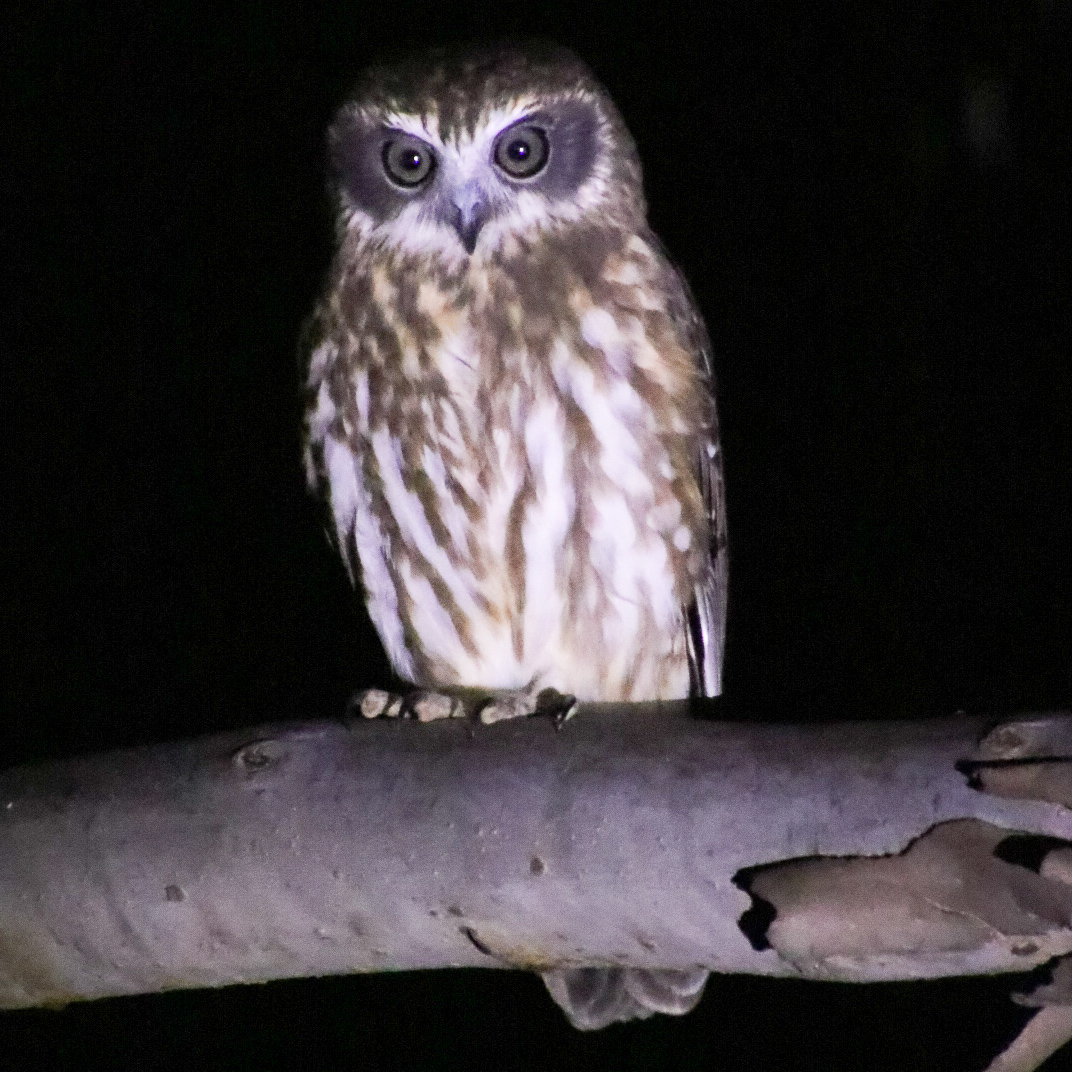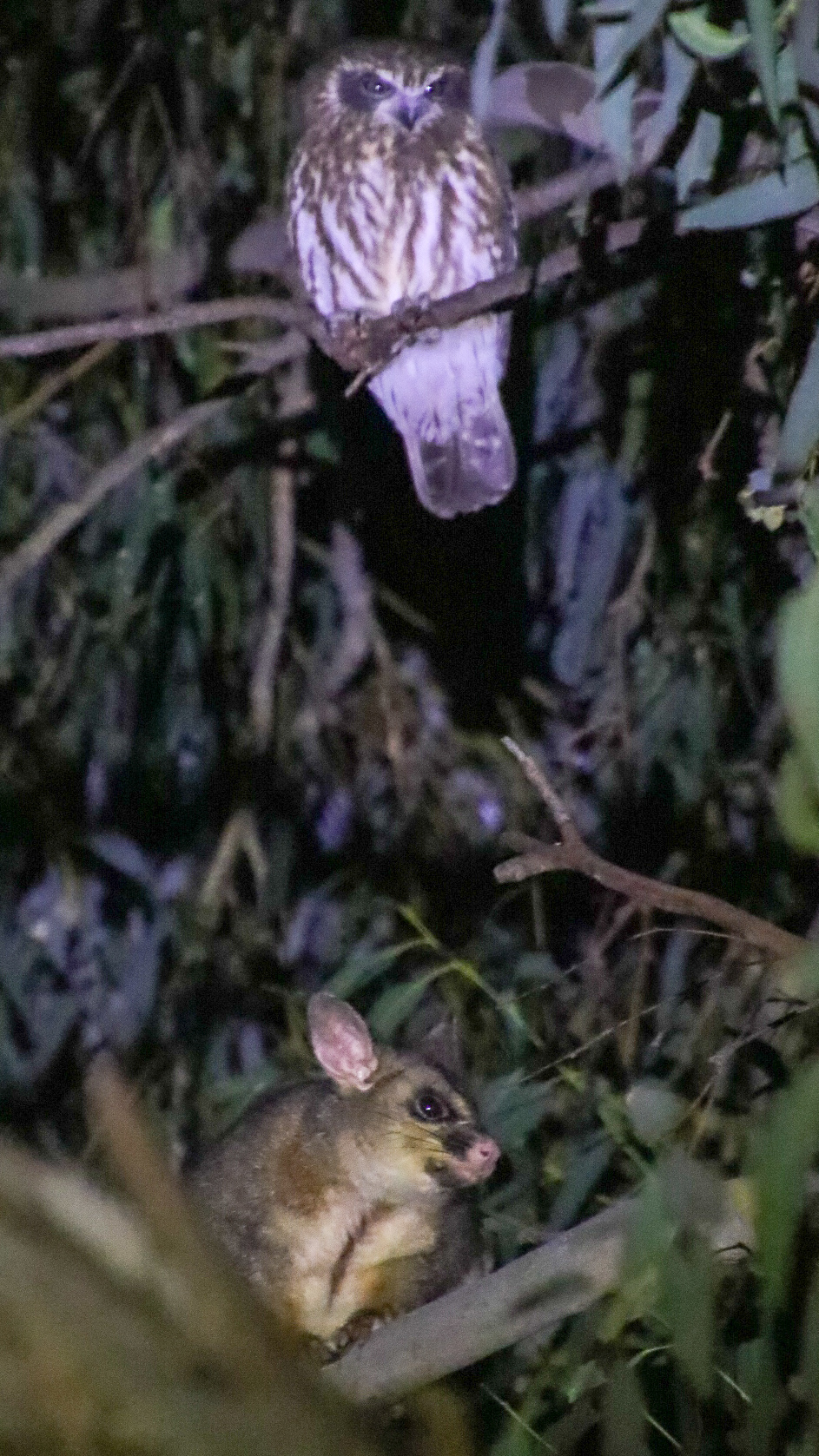 The tide was out in Lake Mulwala. After talking to some locals and reading news online, we found out that the lake was being drained for weed removal works and supplying farmers down-stream with additional water. The country along the Murray River is extremely dry, especially coming into winter. Peter talked to one landholder who has a 3000 acre property and this was the first time he had to request irrigation water at this time of year for 1000 acres – that's a lot of water!
We drove around Boonmanoomana Forest, along the Mulwala-Barooga Road in NSW, and started to see the impact of European colonisation with an incredible amount of huge, old river red gum trees having been ringbarked and left. We could only assume that this was to free up grazing land many years ago. Thankfully these forests are now protected and the regeneration of river red gums following on from past flooding and water for the environment events is having a benefit to this landscape.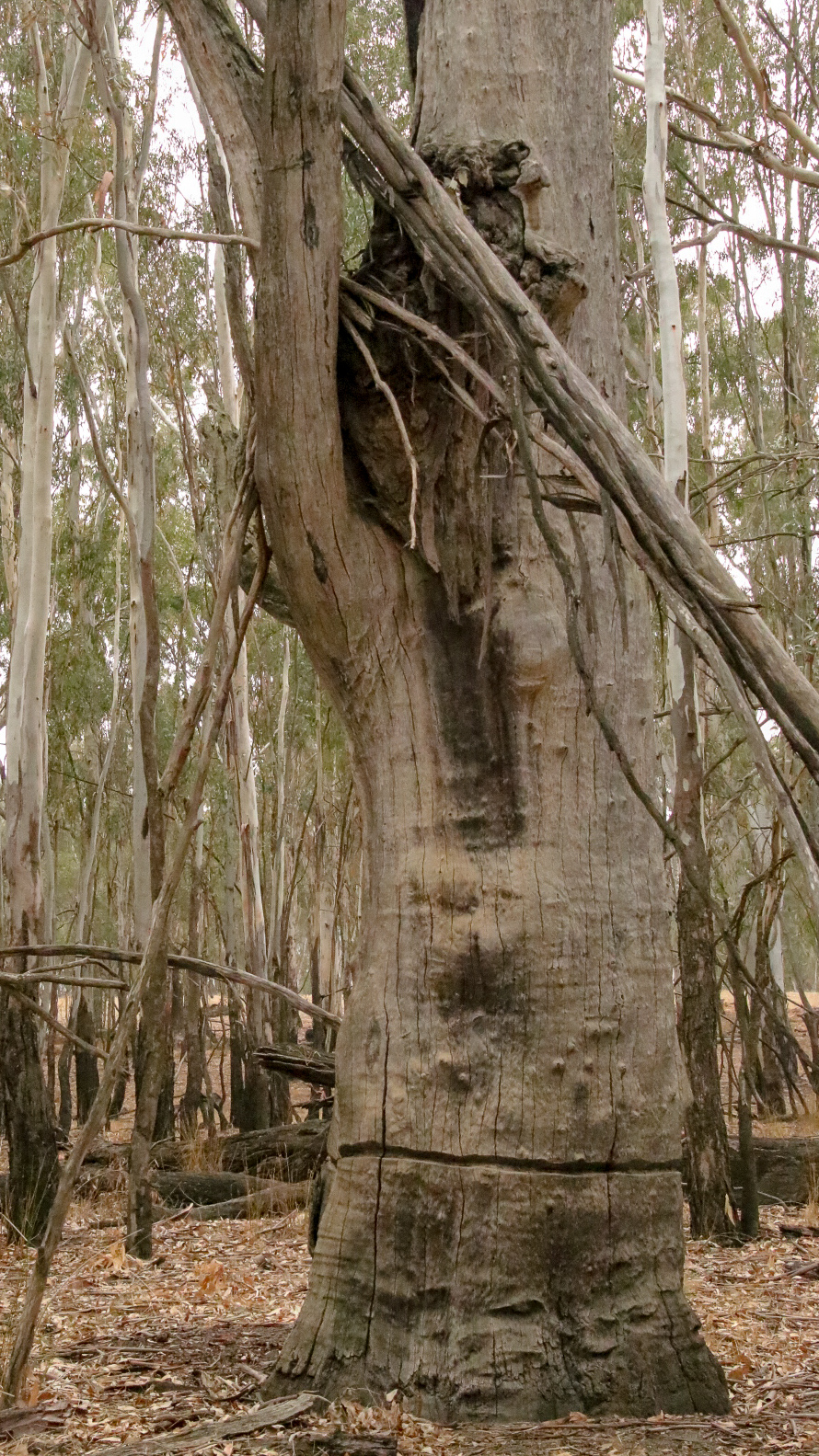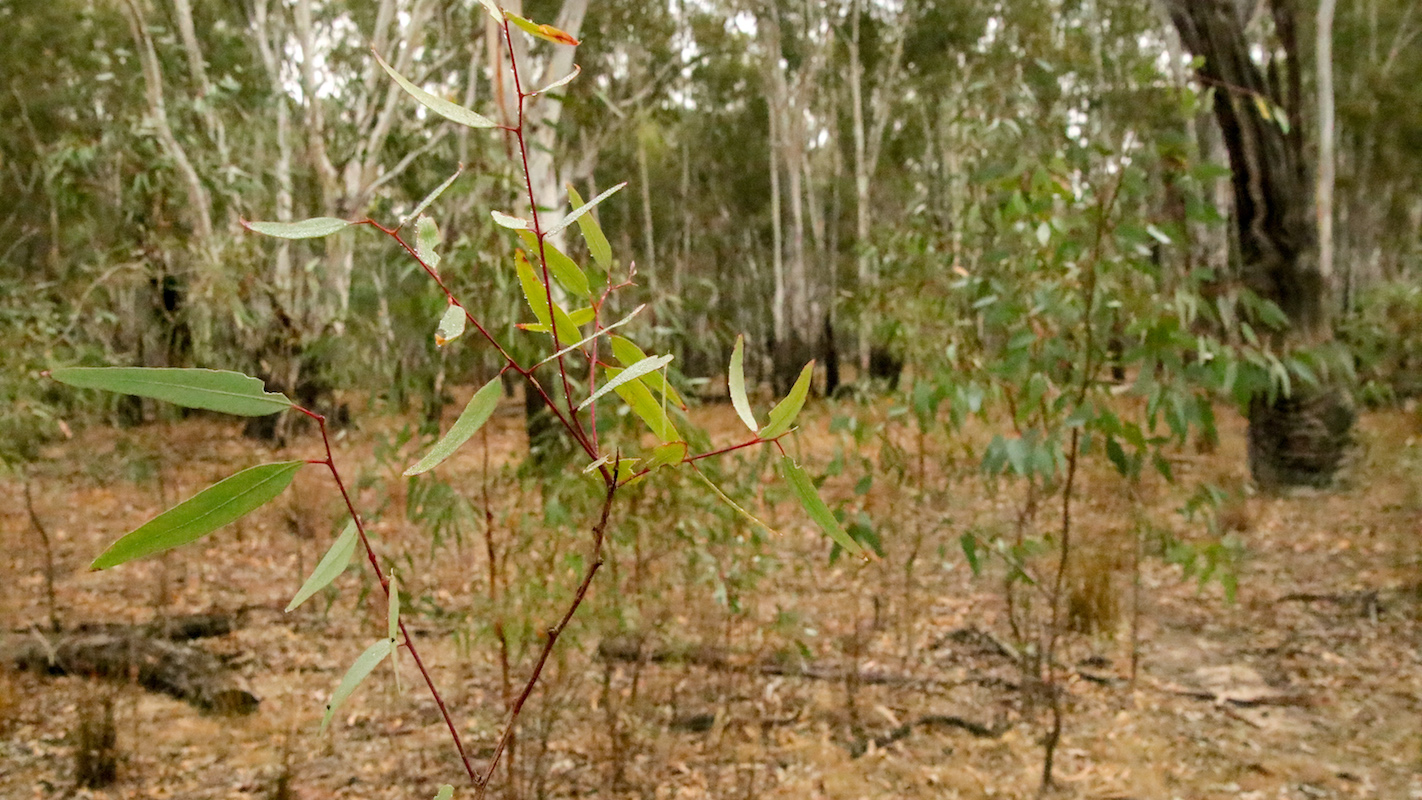 Barmah – Moama – Echuca
The third and final campsite for the trip was a venue called Morning Glory River Resort, located on a farm not far from the township of Barmah. For most of the time we had the camping site almost completely to ourselves and got to enjoy the surrounds of the Murray River and the bushland setting of the riverbank. Being surrounded by farm land, our loudest neighbours were the hundreds of noisy corellas and cockatoos roosting above us every night, but they didn't stop us enjoying a campfire everyday/night or exploring the area. Talking to the resort managers, the water in the Murray River had dropped significantly in the week leading up to our visit. This is reflective of water managers diverting water for farms and towns who are struggling with the lack of rain we have experienced this year.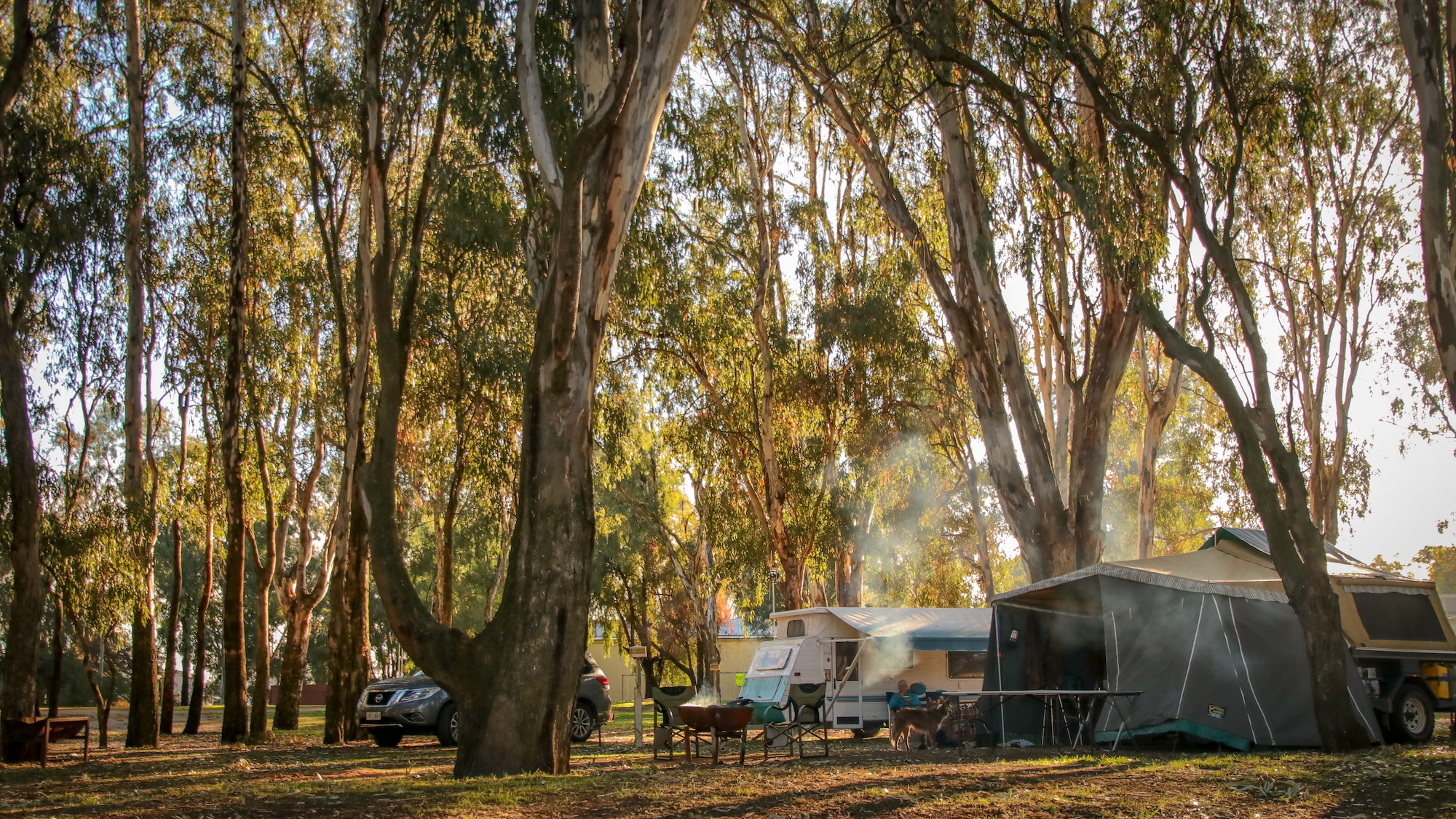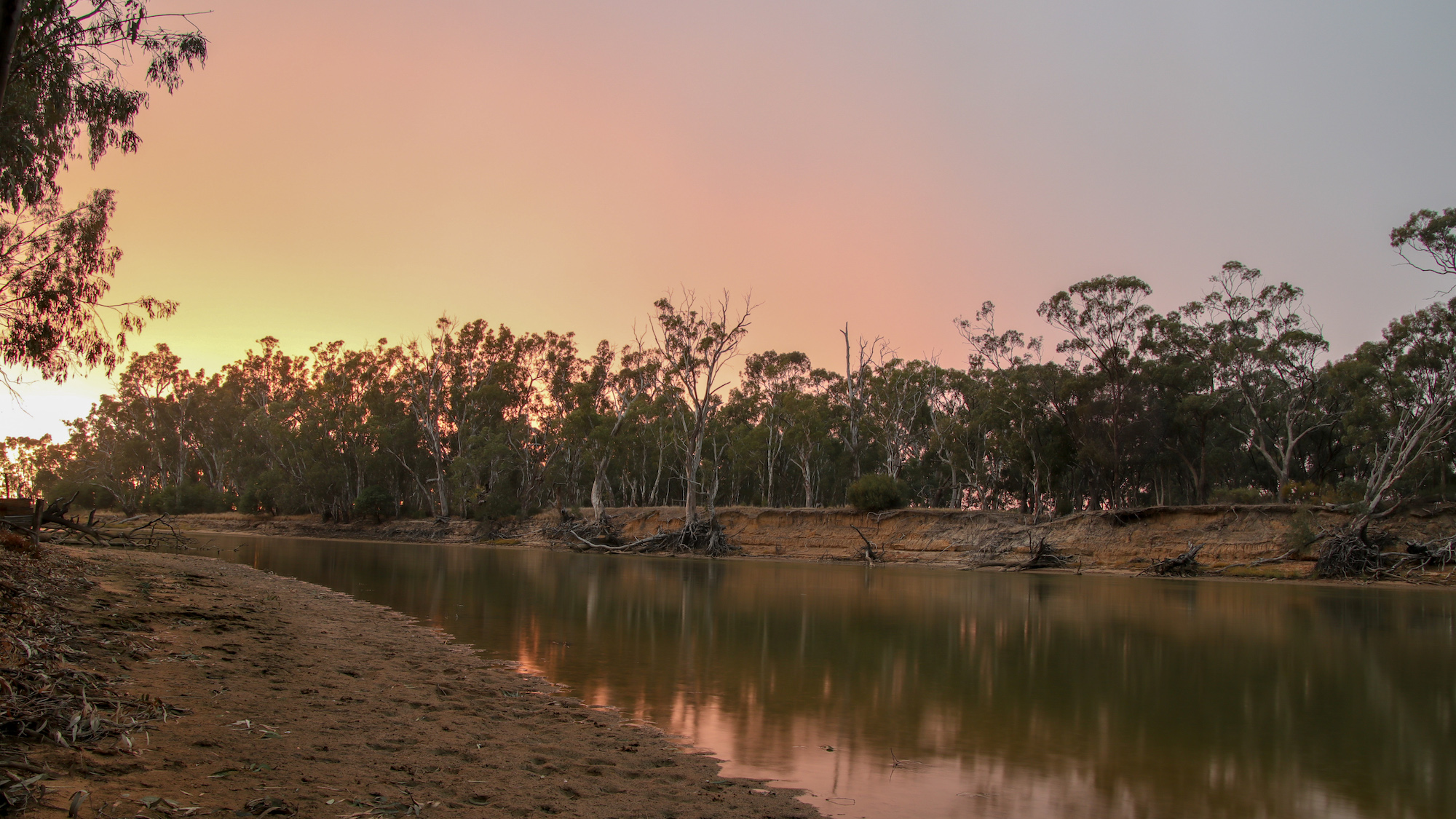 Our campsite was about 35 mins from Moama (NSW) and Echuca (Vic) – two towns we haven't visited in a looonng time! Most notably, Echuca is famous for the paddle steamers that take visitors on tours up and down the Murray River everyday, and the Port of Echuca tells the history of the region. Just west of Moama is a section of the Murray Valley Regional Reserve. This site was another natural spot to explore and it was dog friendly.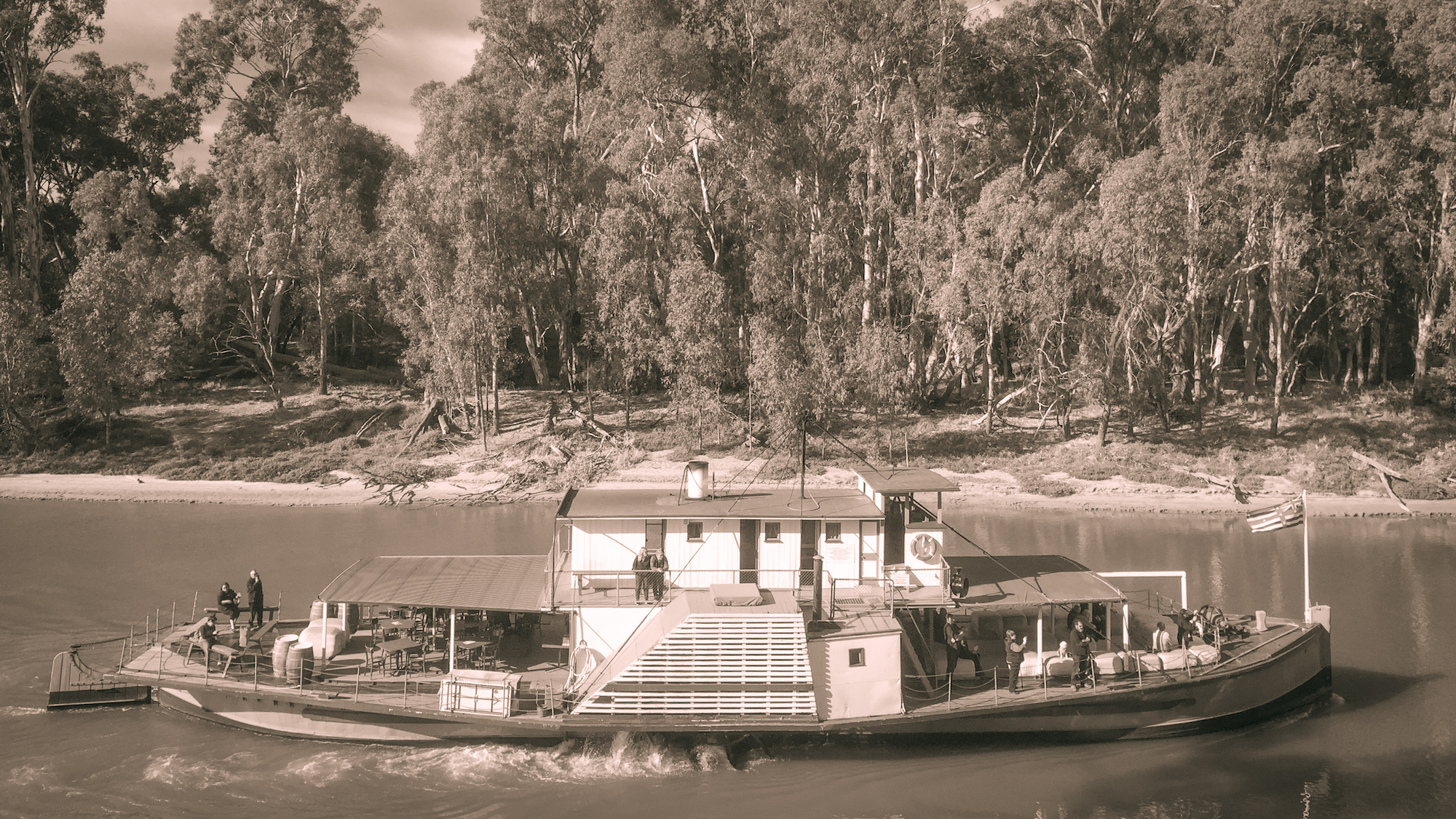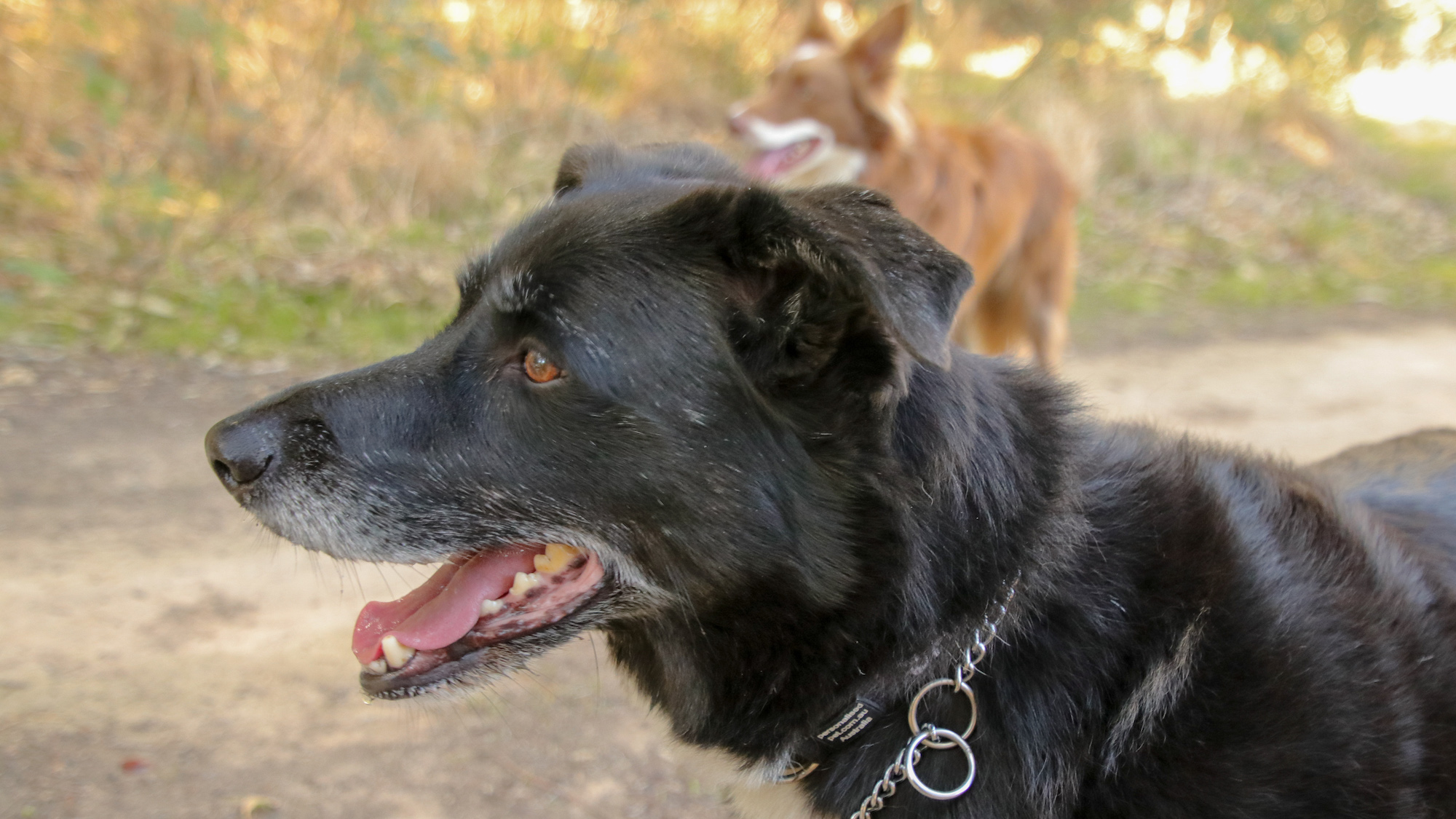 Barmah National Park in Victoria, together with the adjoining Millewa forest in New South Wales, forms the largest river red gum forest in the world. It is home to some of the oldest river red gums at around 500 years old. We explored only a tiny section of the forest where dogs are allowed. Some of the old, fallen-down trees were massive. The leaf litter is thick and crunched underfoot as we traversed through the tall giants. Like everywhere we travelled, this too was very dry and in need of some good soaking rains.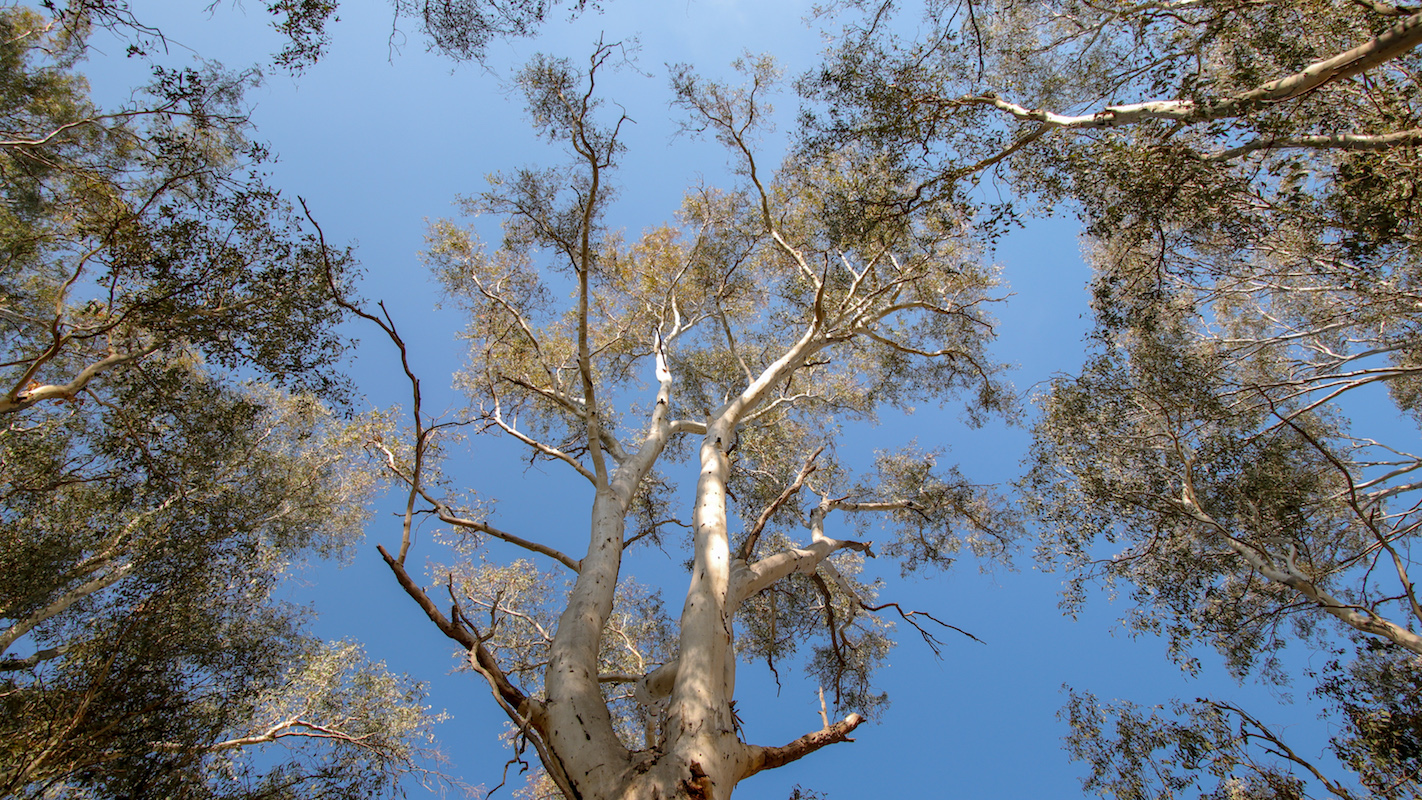 A wonderful surprise at the end of our Barmah forest exploration was capturing two threatened species on camera – a brown treecreeper (who wouldn't sit still long enough to focus on properly) and a yellow-footed antechinus that ran in-front of the car. Wow!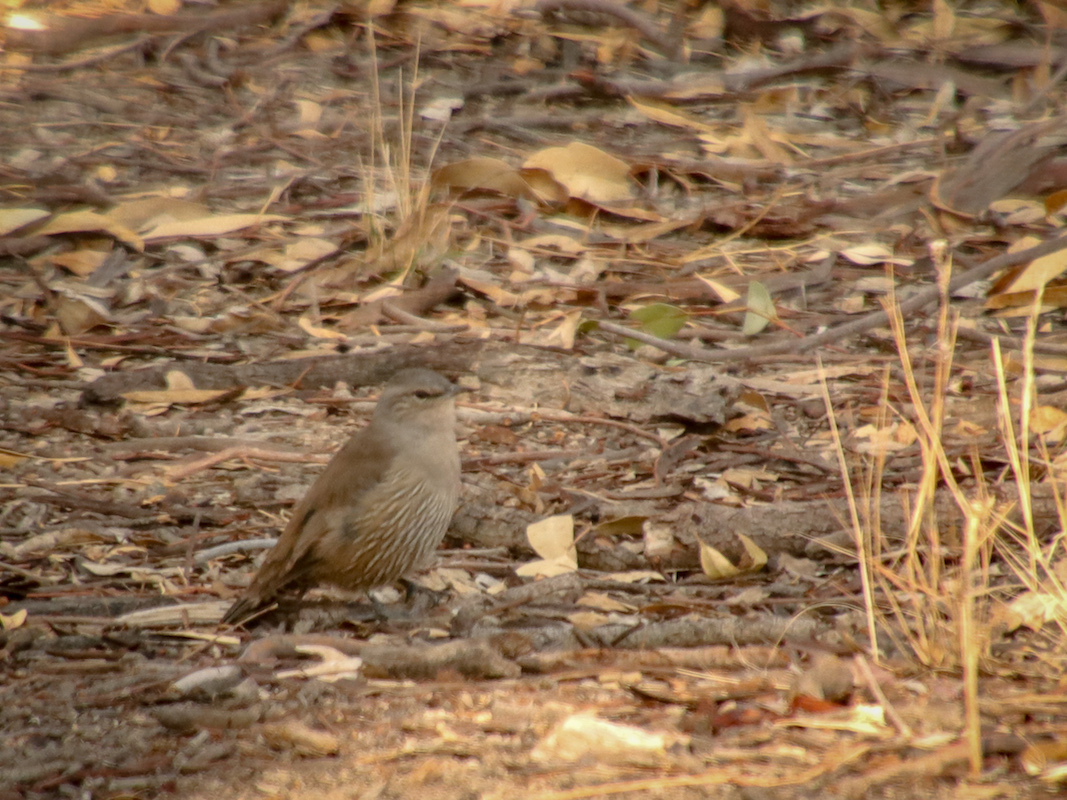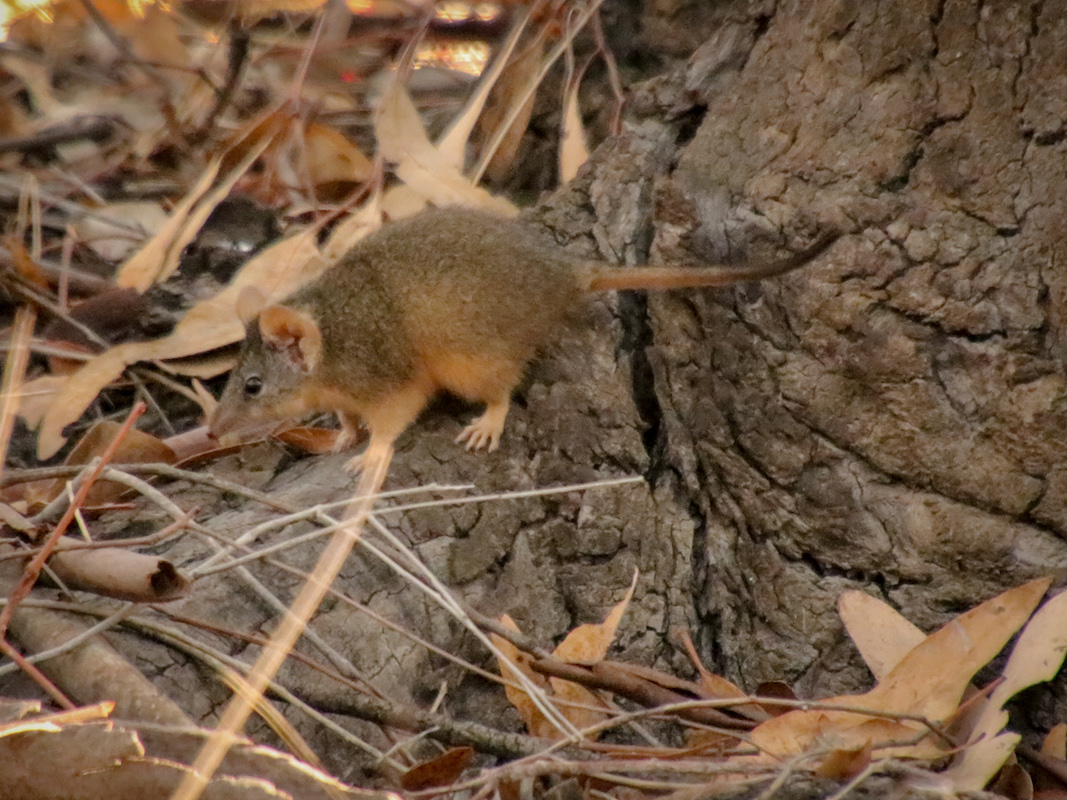 Barham and Restdown
Travelling to Barham from Barmah in NSW (yes, the names get confusing sometimes) you notice the size of the agriculture properties in this region, comprising mainly of cropping with some cattle as well. The purpose of our trip to Barham was to meet with representatives from the Western Murray Land Improvement Group and Regional Development Australia – Murray NSW. They have an exciting new project on their hands and we hope to be a service provider to them in the future.
After our meeting, we crossed the Murray River to Koondrook in Victoria and had a brief stop on Gunbower Island – a cultural and environmental site that we hope to explore the next time we are in the region. Gunbower Forest is an internationally recognised Ramsar wetland ecosystem.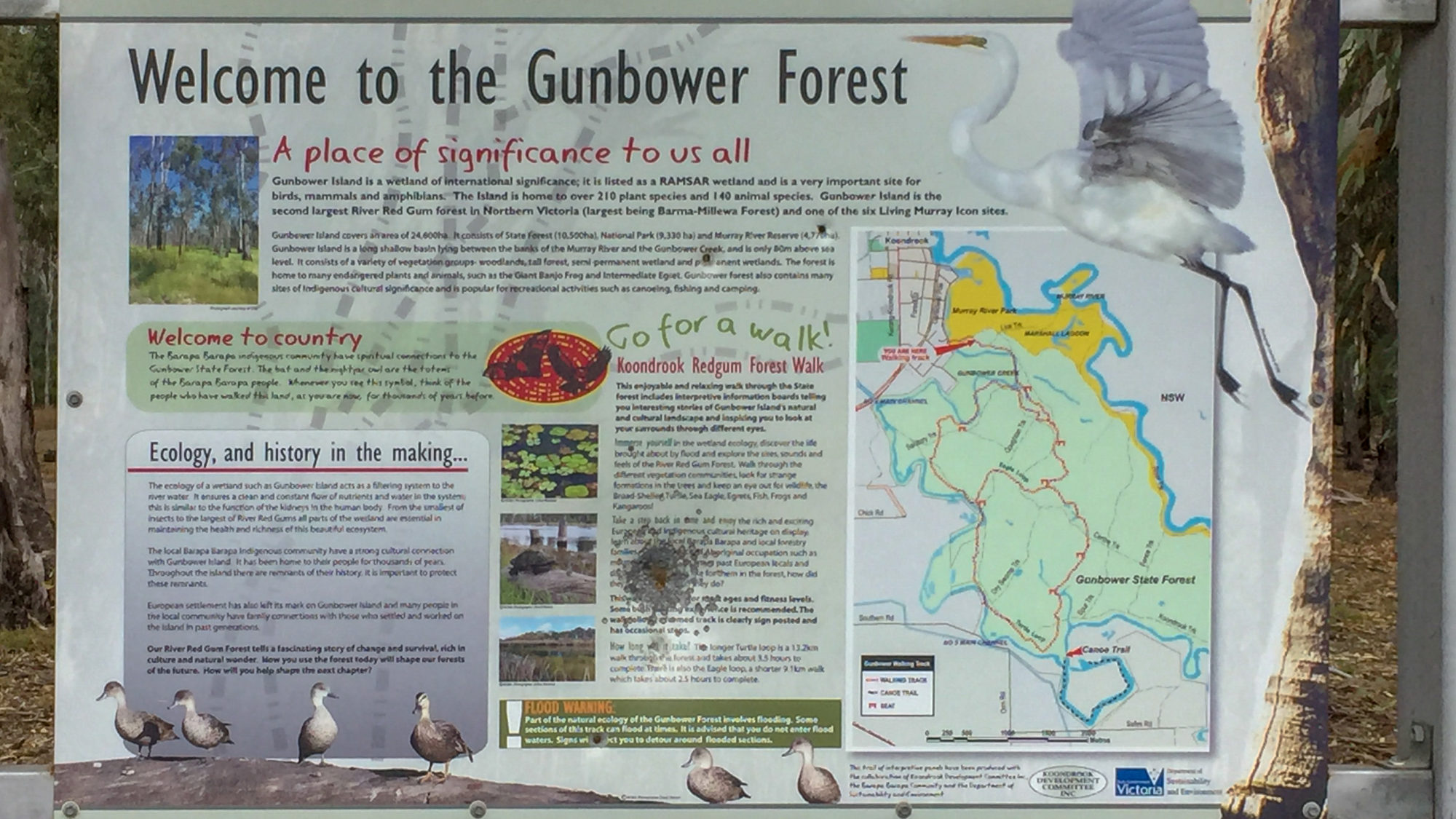 The Victorian side of the Murray River, as we travelled towards Echuca, was strikingly different to the NSW side with more irrigation channels and smaller farms – a lot of them being dairies.
Along the Backroads Trail from Moama to Barham there is a property called Restdown. Their property is completely organic, running Hereford cattle, a small vineyard and a wetland trail that has a lot of history to tell. We helped the owners, Don and Jo Hearn, re-create their wetland interpretive signs in 2017 through the Murray Darling Wetlands Working Group. As we were in the region it made sense to go and visit the property and meet face-to-face.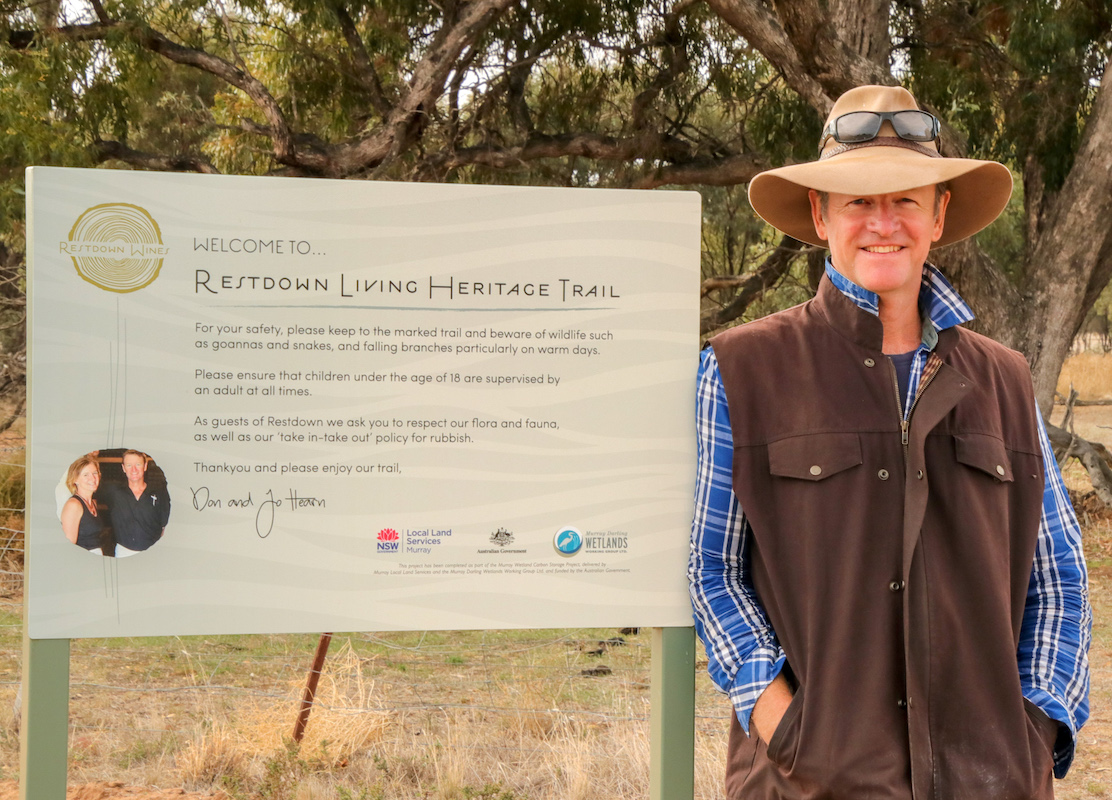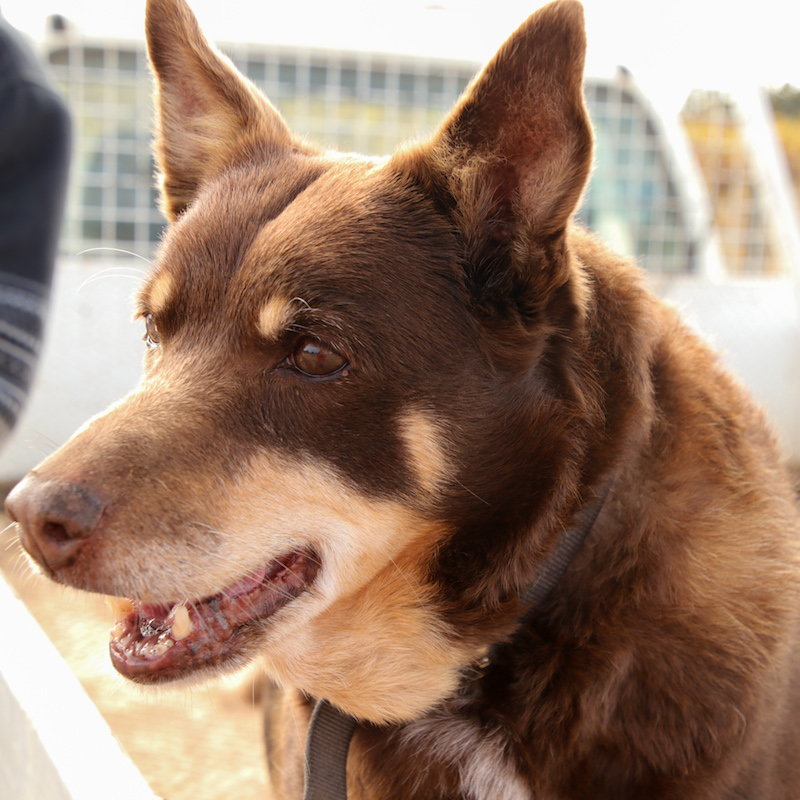 Don met us at the winery, along with his faithful side-kick Molly. He took us on a guided tour of their wetland and informed us about the history of the place, the work that has been achieved with the boardwalk, outdoor classroom and signs, how it is being managed with grazing and fencing, as well as his hopes for future improvements to the site. It would be great to visit the site when more water is around and take the time to photograph this patch of country – the birdlife is amazing!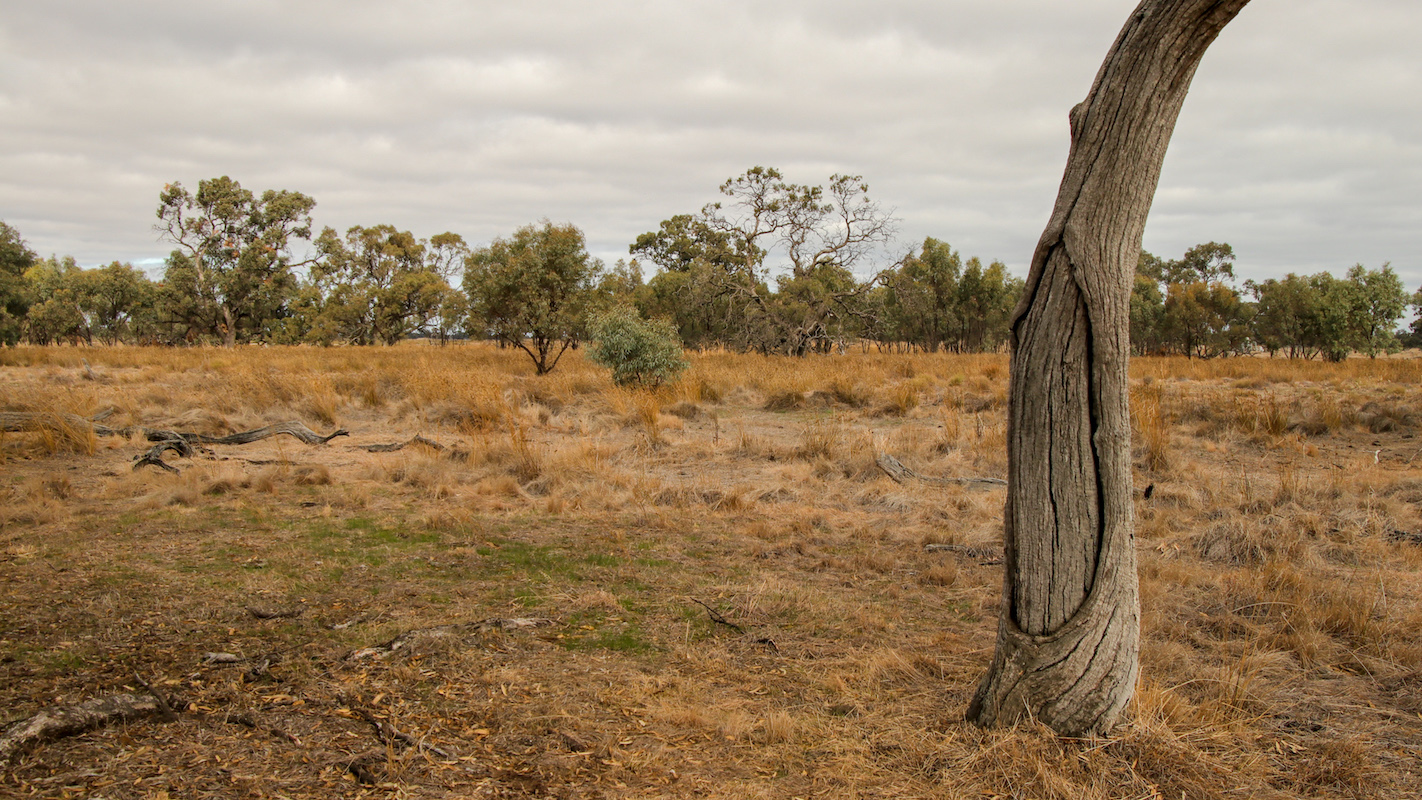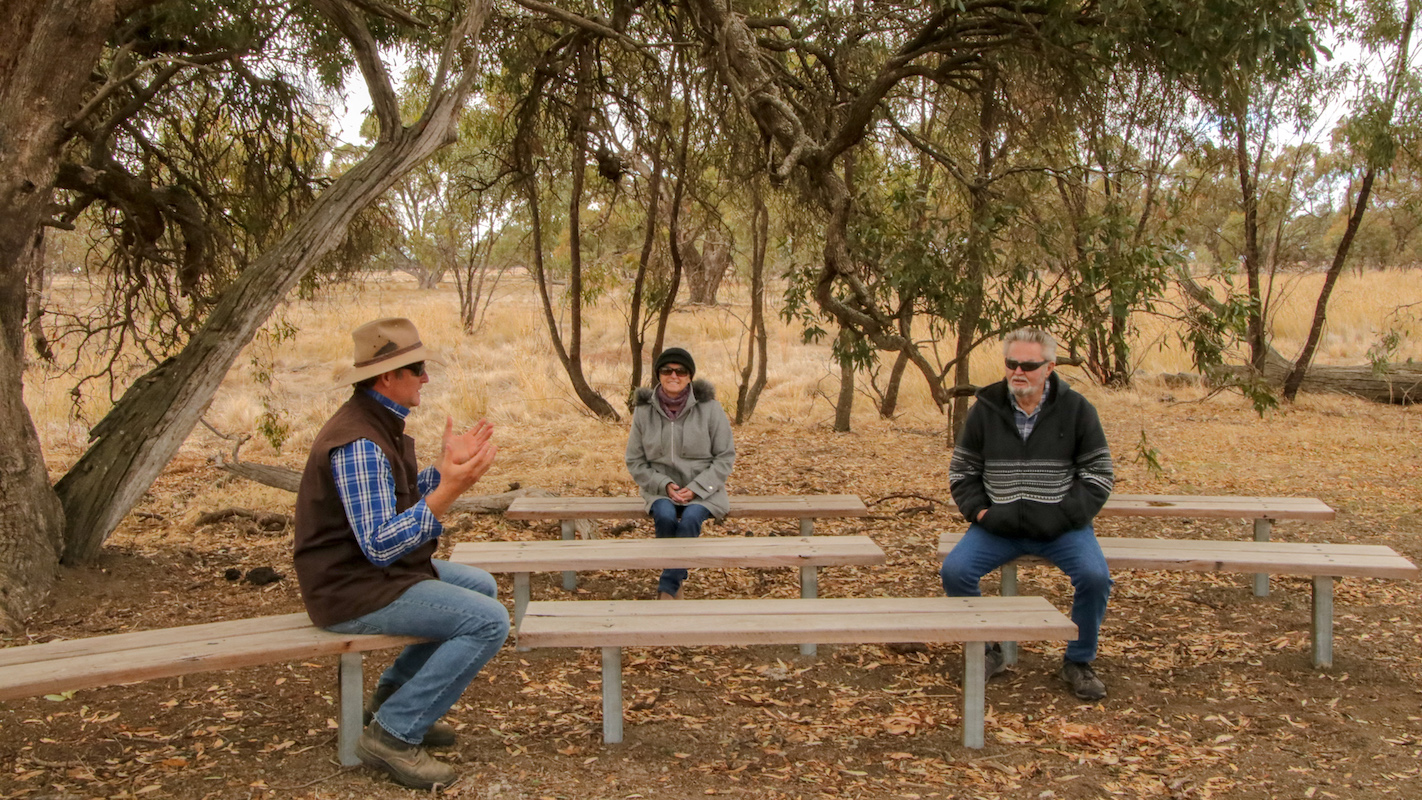 Nathalia and more Bush Stone-curlews
This was one of the last towns we stopped at on the trip. What was intended to be a trip down memory lane for Peter, ended up being a great place to promote the newly launched Learning about Bush Stone-curlews education resource. We parked on the main street outside of the G.R.A.I.N. Store Art Gallery which was currently hosting a project and display on Bush Stone-curlews. Their community has recently held art-nature-science workshops where adults and school children got to learn about the Bush Stone-curlew and represent this threatened species and its habitat through art. It was a great project and we passed on one of the new resources to the Gallery to share with their community and school groups. This was a unforeseen opportunity that ended the trip on a high note.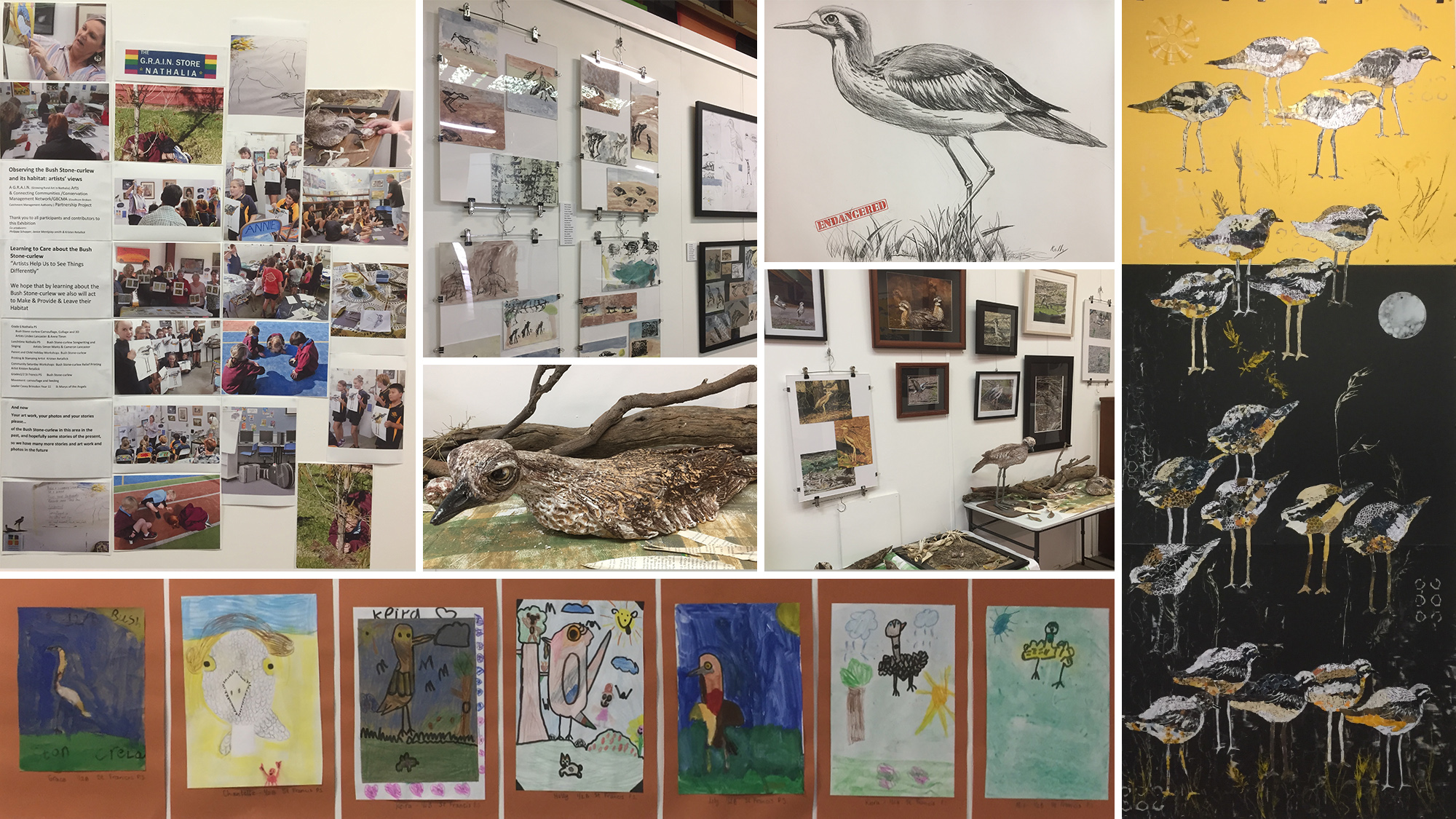 All photos are copyrighted to Kelly Coleman and PeeKdesigns