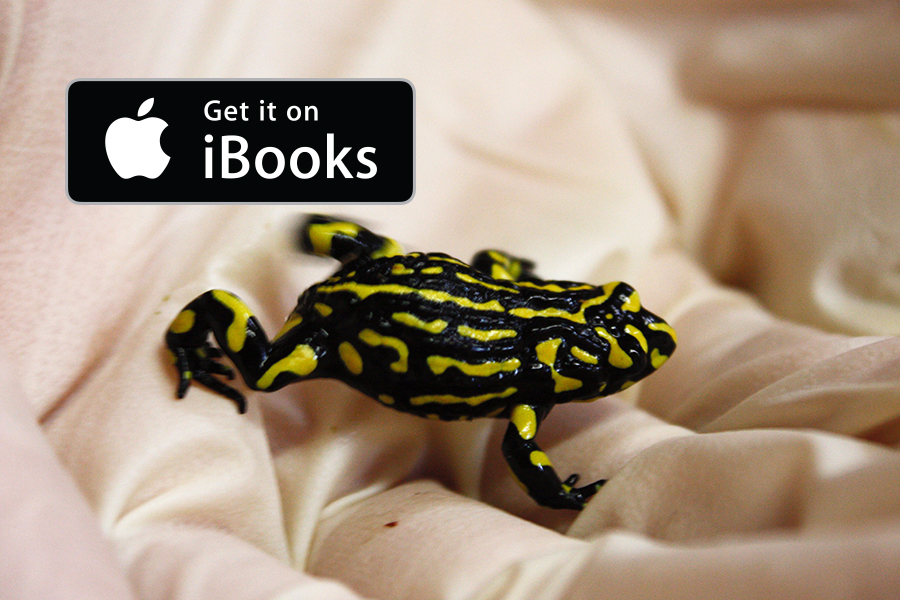 New on iBooks – The Corroboree Frog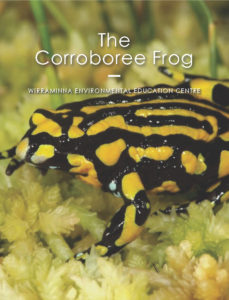 The Corroboree Frog interactive book has been prepared to showcase, and educate readers about, the Northern and Southern Corroboree Frogs – two of Australia's most iconic frog species, but they are also two of Australia's most endangered. Their limited geographic distribution, which is a small region of the Australian Alps in south-eastern New South Wales, Australia, means that threatening processes such as Chytrid Fungus and climate change can cause serious impacts to these tiny amphibians.
Populations of both Corroboree Frog species have been in rapid decline since the mid-1980s. Both species are declared critically endangered, with the Southern Corroboree Frog having less than 50 individuals left in the wild, and they are likely to become extinct in the wild unless humans intervene. This book highlights some of the efforts that conservationists are doing to help bring the Corroboree Frogs back from the brink of extinction.
This book also contains a children's story called "Charlie, the Corroboree Frog" written and illustrated by year 4 students from The Scots School in Albury NSW. Make sure you tap on the Corroboree Frog buttons to find out some Froggy Facts as you read their story. This story was prepared as part of Wirraminna's Creative Catchment Kids program in partnership with Enviro-Stories.
Acknowledgements
This resource has been prepared by PeeKdesigns for Wirraminna Environmental Education Centre and funded by Murray Local Land Services. We would like to thank the following people for their contributions: Stacee Bell (Wirraminna Environmental Education Centre), David Hunter (Office of Environment and Heritage), Tara Pitman (Murray Local Land Services), Taronga Zoo and Zoos Victoria, Jason Robbins Photography, Michael McFadden, Scots School-Albury and Grigg Media.