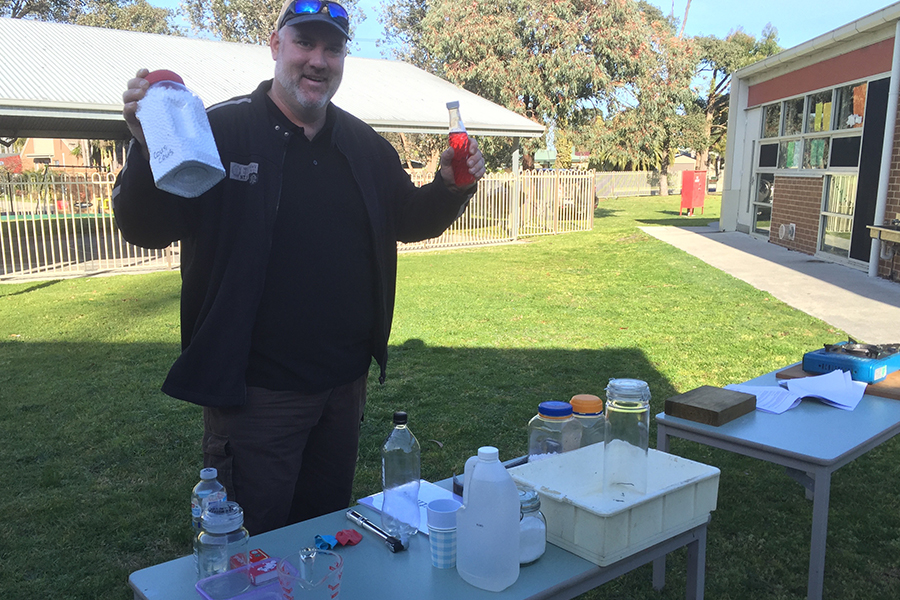 School Workshops
We have been running workshops in schools for many years. The focus of these workshops is generally around science, environmental education and Enviro-Stories.
We aim to provide an all-round learning experience with our workshops by incorporating fun activities, quality scientific learning and getting kids to experience the concepts being taught either through experiments or games/role play.
Currently, we can provide workshops to school in the East Gippsland region of Victoria. Please contact us if you are interested in having us come to your school.
PeeKscience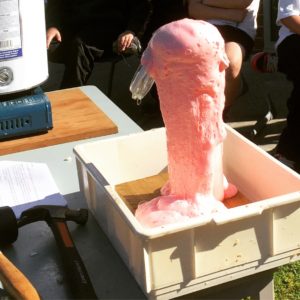 A Matter of State: learn about how chemical elements change state through simple experiments
Pop, Bang Fizz! chemical reactions and fair test experiments (e.g. Mentos in Coke, Bottle Rockets)
Electric Sparks: exploring the fundamentals of electricity and circuits
Up in the Clouds: exploring pressure through the creation of clouds
Water World: this excursion explores the role water bugs have in determining water quality, habitat and waterway ecology (i.e. Waterwatch)
Habitat Capers: learn about what animals need for survival through storytelling and interactive games
Get Connected: explore the intricacies of food chains and food webs and how these work together to form functioning ecosystems
From Seed to Tree: look at how pollination works, collect seed on the school grounds, propagate seeds
Catchment Action: follow the story of a catchment to learn how we affect our rivers and lakes
Sessions times
Sessions can last from 1-1.5 hours. You can create a day of fun for your class or school by "piggy-backing" sessions together to last the entire day. Or, we can be part of a school excursion and run an onsite activity like "Water World".
Session resources
We provide the necessary resources for your students to actively participate in each workshop session. Both Peter and Kelly will be there to direct the workshop, however teacher supervision of the students is required.
Costs
Costs will vary depending on the session, if you are requiring multiple sessions and distance travelled to your school.
Please contact us directly and we can provide you with a quote that is customised to your needs.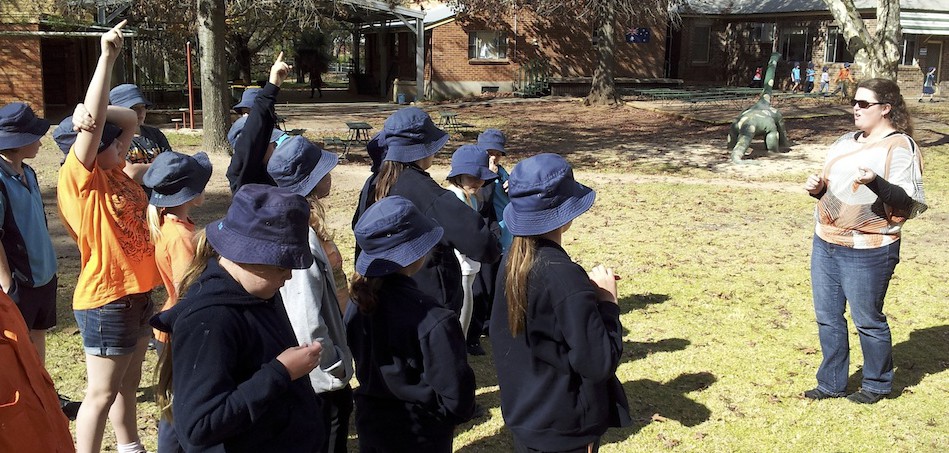 Students getting prepared to participate in a Pollination Relay