Southern Qld Flying-fox Education Kit
The Southern Queensland Flying-fox Education Kit was developed as part of the "Improving Landscape Resilience to Climate Change in SEQ: the flying-fox roost & forage conservation pilot project" for SEQ Catchment. This project was coordinated by SEQ Catchments in partnership with the Burnett Mary Regional Group.
The Southern Queensland Flying-fox Education Kit provides schools of southern Queensland with an opportunity to study flying-foxes in the classroom while achieving outcomes (particularly Biological Sciences) under the Australian Curriculum.
Each unit consists of three lessons that contain a variety of activities. Teachers may choose to complete more than the suggested lessons e.g. a teacher may choose to recap some of the year 5 activities or proceed to year 7.
These activities use a range of different learning media to provide an all-round learning experience for their students. This includes printed materials, PowerPoint presentations, YouTube videos and sound files that are all found on the All About Bats website.
The final section of this education kit provides contact details for professionals (e.g. wildlife carers, scientists and council staff) to come and talk to students about their role in looking after flying-foxes and their habitat. It also provides a list of easily accessible excursion locations if teachers wish to take their students to expereince the sights and smells of a flying-fox colony.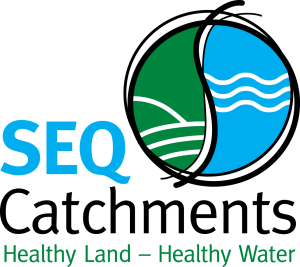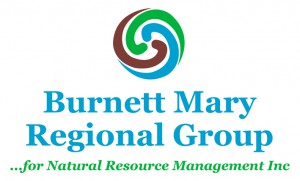 Education Kit
Year 4 – The life cycle of the flying-fox
Introduces students to flying-foxes and their importance in the environment. It introduces flying-foxes as mammals and familiarises students with the life cycle of flying-foxes and native trees. From this, students will come to realise the co-dependency that exists between flying-foxes and native trees and the need to protect both.
Year 5 – Adaptations of flying-foxes
Introduces students to how flying-foxes have adapted to their environment. It allows students to explore the bat wing and compare it to the human arm. It looks at how the mega-bats and micro-bats have evolved differently. Finally it introduces students to how we can learn to live peacefully with flying-foxes.
Year 6 – The flying-fox habitat
Introduces students to how the flying-fox habitat has been destroyed and how that has led to some flying-foxes being listed as threatened species. They will also explore how scientists are helping people to come up with solutions to help both flying-foxes and man.
Year 7 – Where do flying-foxes fit in?
Introduces students to classifying microbats and mega-bats through the use of a classification tree and identifying distinguishing features. It looks at forest food chains and webs and human threats to the web. The unit finishes with a look at how we can become more flying-fox friendly in our neighbourhoods.
Year 8 – Specialised flying-foxes
Introduces students to the digestive and reproductive cycle of the flying-fox and compares them to the human systems. It encourages students to explore how these systems have evolved to ensure their survival. Finally it encourages students to think about how the survival of flying-foxes is now in danger because of these adaptations.
Year 9 – Flying-foxes ecosystems
Introduces students to the ecosystem of the flying-fox and the abiotic and biotic factors that can influence the health of the ecosystem. The unit asks students to choose from a series of challenges about flying-foxes that will test their scientific knowledge and comprehension.
Working with bats
This includes a list of people who work with bats that you might like to invite to talk to your class. It also includes ideas for excursions to flying fox camp sites across southern Queensland.
Excursion ideas
This page provides teachers with locations that they can take students on excursions to visit flying fox camps in southern Queensland.
"My favourite bat" WebQuest
This WebQuest requires students to use the All About Bats website and other internet sites to research their favouirte bat species and write a short book/reader to help educate younger students about bats.
The Southern Queensland Flying-fox Education Kit is currently located at the All About Bats website.
Copyright: PeeKdesigns currently maintains copyright on all classroom materials produced for these projects. If you would like a website or education kit produced for your local region, please contact PeeKdesigns.