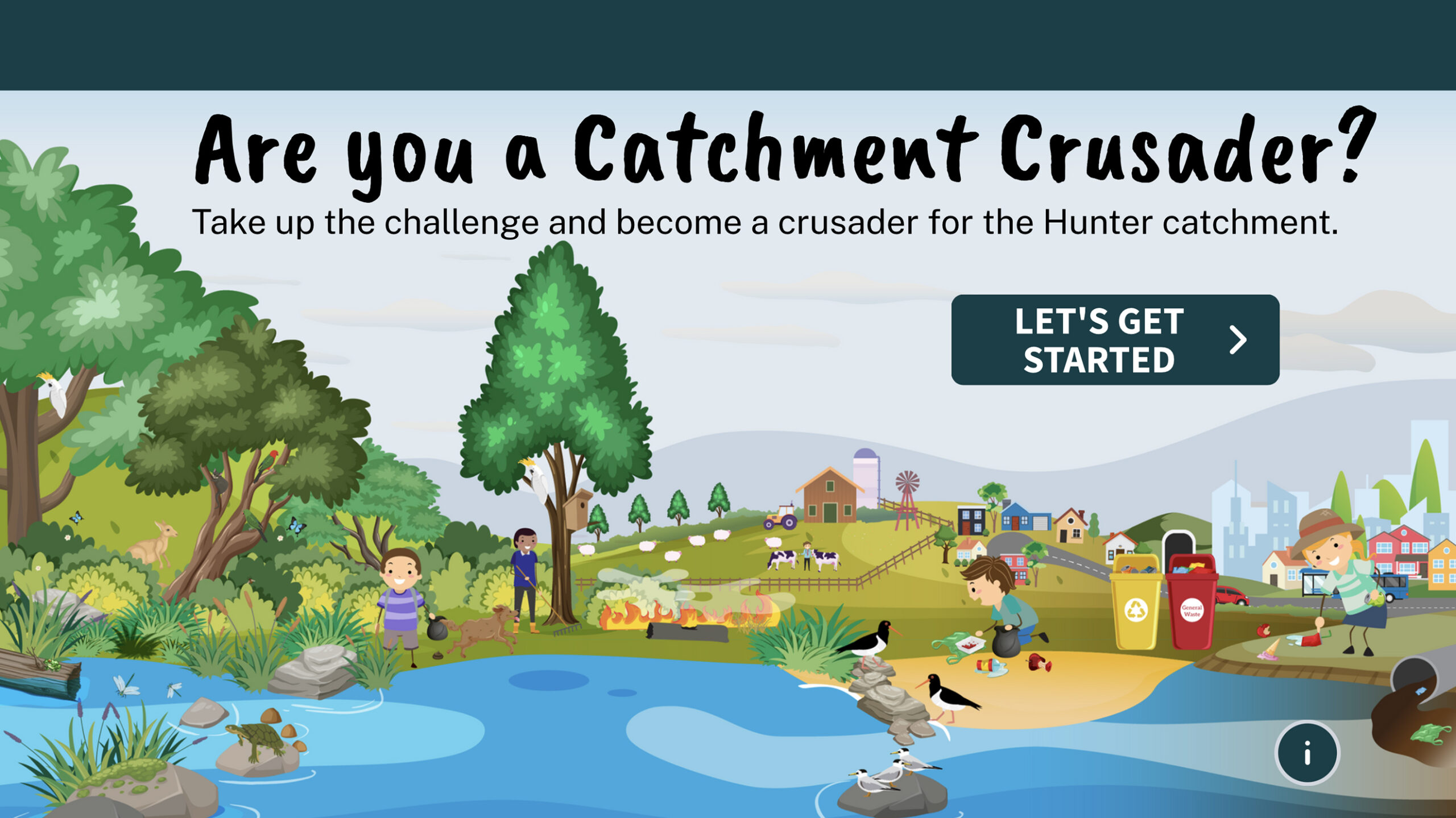 Be a Catchment Crusader
Come and play our NEW interactive game and take up the challenge and become a crusader for the Hunter Catchment.
The Hunter Catchment is one of the largest catchments in NSW and includes mountain ranges, bushland, farmland, urban areas and coastal areas. When Hunter Local Land Services contacted us about creating an innovative, fun and engaging way to teach kids about the Hunter Catchment, we put on our thinking caps. What we came up with was an interactive game-like platform that was easy to use for all ages.
Kids have to navigate through six regions in the catchment. Each region has information on two topics that can be explored. Participants then complete three quiz questions or activities to receive that region's code number. Once all code numbers are collected and put in order of regions 1 to 6, the budding catchment crusaders can unlock the final screen to download their certificate.
Do you have what it takes to become a Hunter River Catchment Crusader?
This resource has been developed to form part of the Adventures at Your Place program.
If you are interested in getting your own interactive catchment game, or on a topic of your choosing, then please contact us.