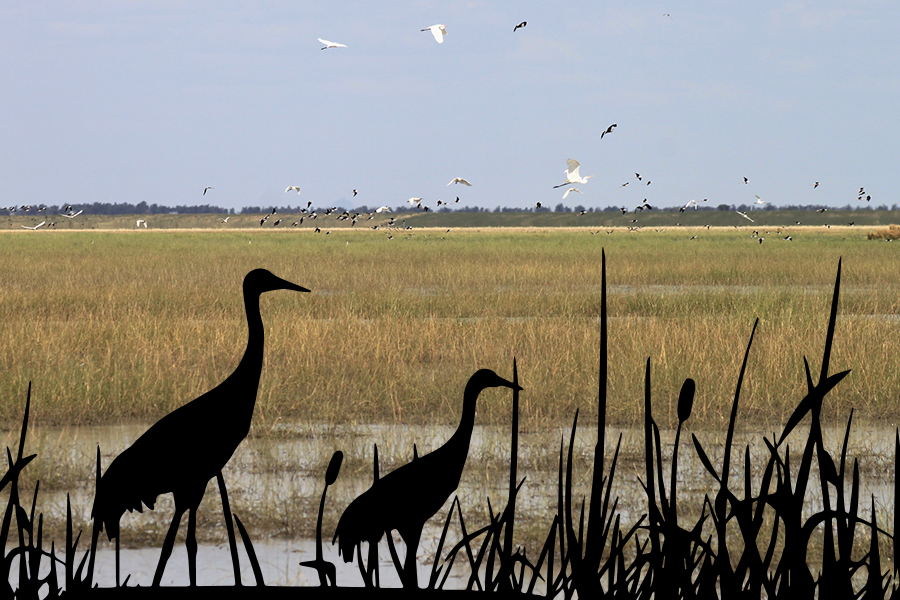 Brolga Breeding Habitat
Written by Matt Herring from Murray Wildlife, Brogla Breeding Habitat: a guide to managing wetlands on your farm is a rejuvenated resource to help landholders in southern NSW manage their wetlands for Brolgas.
"The most important thing we can do to help save the Brolga is provide suitable breeding habitat."
We were consulted to help re-design this resource (first published in 2007) with new content, supplied by Matt Herring, with the concept that it fit in with existing resources on threatened species already being distributed across the region. The result was a 12-page booklet that incorporates elements of the Local Land Services impact image (petals) and the inclusion of brolga silhouettes with a colour palette created from the Brolga itself – red/pink and grey.
Corowa District Landcare Inc. is distributing hundreds of copies of this resource within their local community, and beyond. For more details, please contact on 02 6033 1137.