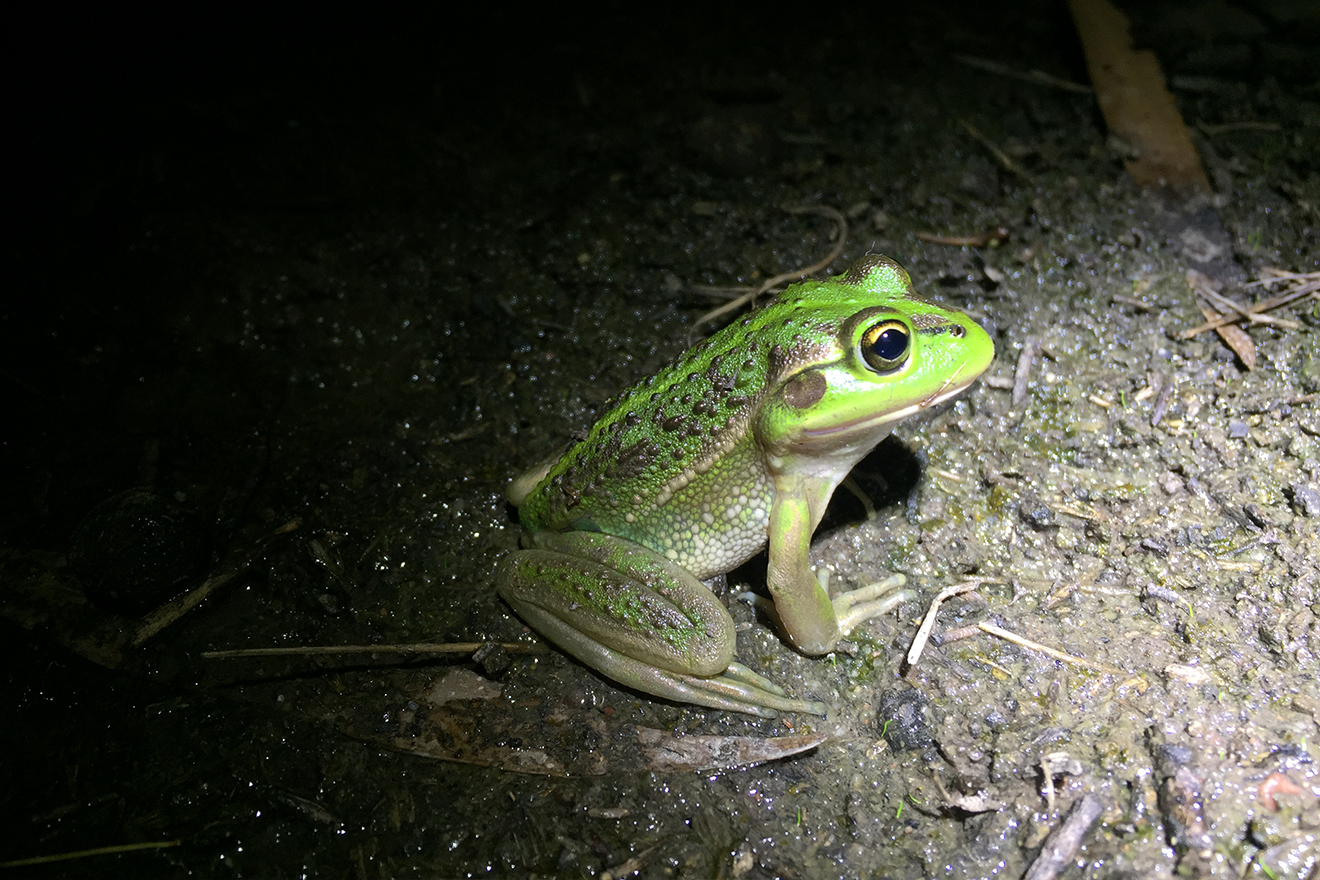 Saving the southern bell frog
This education resource, developed for years 3-6 and aligned to the NSW syllabus, has been developed to provide an opportunity for students to learn about the southern bell frog (Litoria raniformis), a threatened Australian species.
Saving the southern bell frog provides a comprehensive unit of work focussed on:
frogs and their habitat
southern bell frog physical characteristics and adaptations
threats to, and recovery of, southern bell frogs.
The resource can be used either as a whole unit or as separate individual activities. Some information sheets and activities may also be appropriate for younger or older students.
This resource has one key supporting document, the Learning about southern bell frogs of NSW interactive presentation (see below). This presentation can be used to support many of the activities detailed in the education resource. It can also be used by students to support further research.
Feature photo: Helen P. Waudby / NSW Office of Environment and Heritage