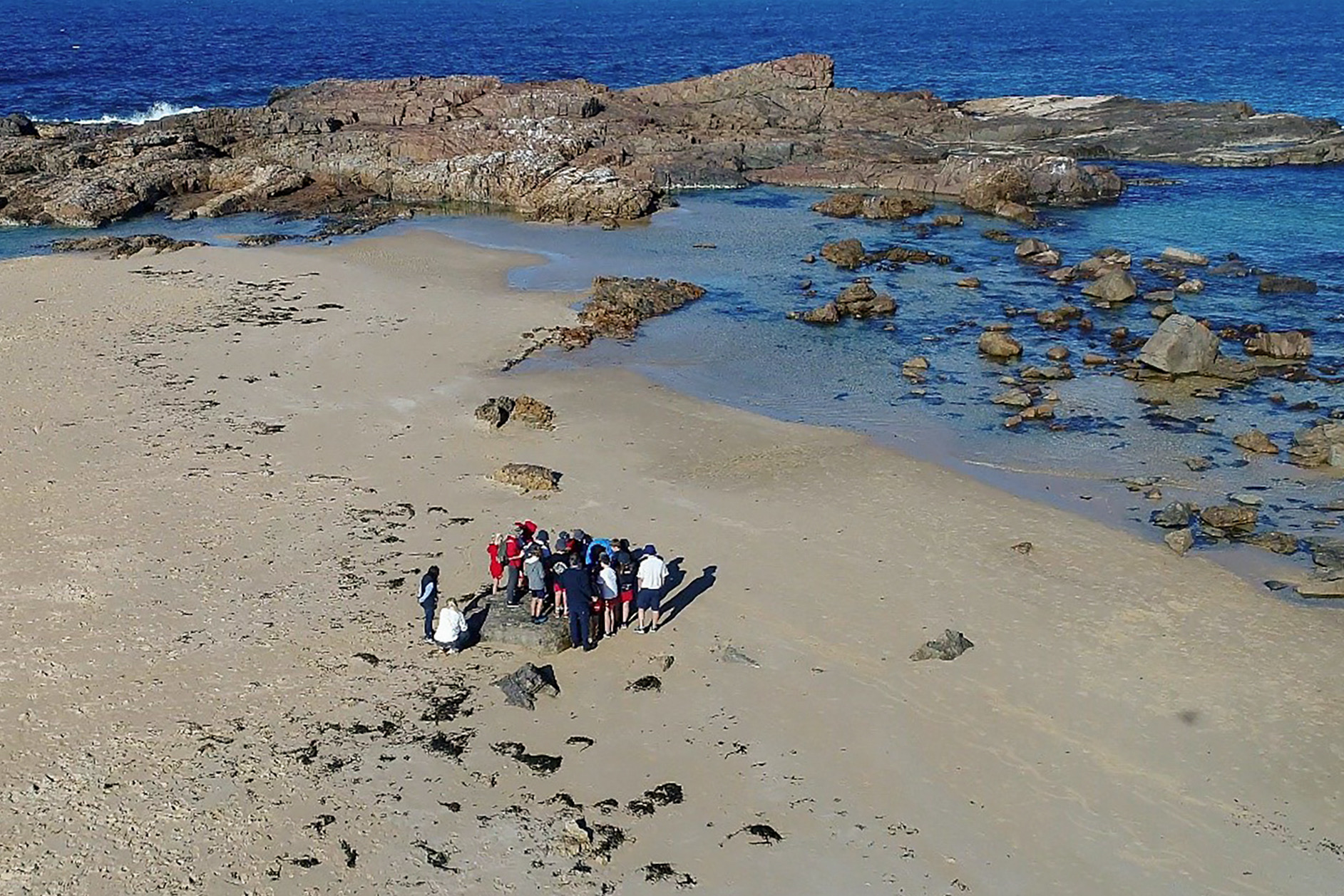 Sea Country in NSW
In 2019-20 PeeKdesigns worked with NSW Department of Primary Industries – Fisheries to develop a Sea Country education program. The aim was to create primary school relevant excursion materials that could be delivered by Sea Country Rangers.
Just as the excursion program was launched, COVID-19 hit and schools were learning remotely. The project team got back together and worked about creating an online learning experience – a virtual excursion. Videos were developed by AfterGlow Productions to match the activities and then combined in an interactive presentation developed by PeeKdesigns. The excursion activities were adapted to suit classroom/ homeschooling sessions, utilising the videos for background understanding.
The result is a program designed to fit within the NSW Stage 3 syllabus and the Year 5 and 6 outcomes of the Australian curriculum. As well as learning about Sea Country using videos and classroom activities, the activities can be followed up with hands-on experiences and excursions delivered by DPI Rangers and other local Aboriginal educators.
Please explore the videos and activities in the interactive screen below or download the excursion packages.
What's next?
PeeKdesigns is facilitating the development of two more Aboriginal community driven Sea Country programs in northern NSW. We look forward to bringing news about these programs in the future.