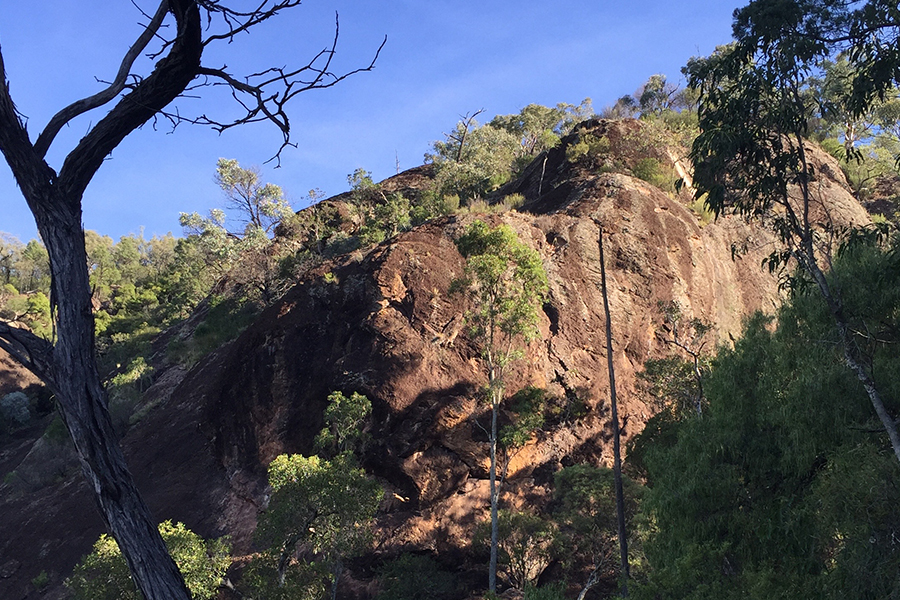 Boonalla Aboriginal Area Education Package
Yammandi-Ga Boonalla Murri Dhuwan.
Welcome to Boonalla Aboriginal Area.
In 2015 we were approached by NSW National Parks and Wildlife Services to create an education resource for Boonalla Aboriginal Area, located north of Gunnedah in central western NSW. The result is an education package that provides primary school teachers with excursion activities to Boonalla Aboriginal Area for Stage 1 to 3 of the NSW Syllabus. We have designed the package to achieve the 5 of the 9 outcomes under the Aboriginal and Torres Strait Islander Histories and Cultures cross-curricula priority, as well as incorporating these outcomes across other core learning areas and thereby providing a holistic unit of work.
The education package has been developed in consultation with the Boonalla Aboriginal Area Co-management Committee to create a resource that allows the traditional owners of Boonalla and the National Parks and Wildlife Services to share their knowledge of this special place.
Boonalla Aboriginal Area is located within the Gomeroi (also written as Gamilaroi, Gamilaraay and Kamilaroi) nation. The area, previously known as Kelvin State Forest, is home to a variety of significant artefacts including Boonalla Cave – a special place that has been used by the Gomeroi people for thousands of years. Archaeological surveys conducted back in 2012 recorded 430 artefacts at the entrance of Boonalla Cave which dates human occupation at the cave to at least 4,300 years, if not longer.
Boonalla Aboriginal Area forms part of a continuing journey of growth and learning for the Gomeroi people, and forms an important part of their cultural landscape including connections between people, land and spirit (Country). With growth comes knowledge, wisdom and understanding of Country, a spiritual link to the land formed during creation time. For the Gomeroi people the land lives, and preserving its life is preserving the life of their ancestors.
Download Sample Document
For a full copy of the education package please contact us.
If you are interested in participating in an excursion to Boonalla with the assistance of a Discovery Ranger, please contact the NSW National Parks Coonabarabran office on 02 6842 1311.
My brief time spent working with Kelly from Peekdesigns on the Boonalla Education Package was a delight. Her patience and enthusiasm throughout the project has created a document that not only reflects the values of the Service and Community but has provided a powerful tool for educating future generations about this amazing place.