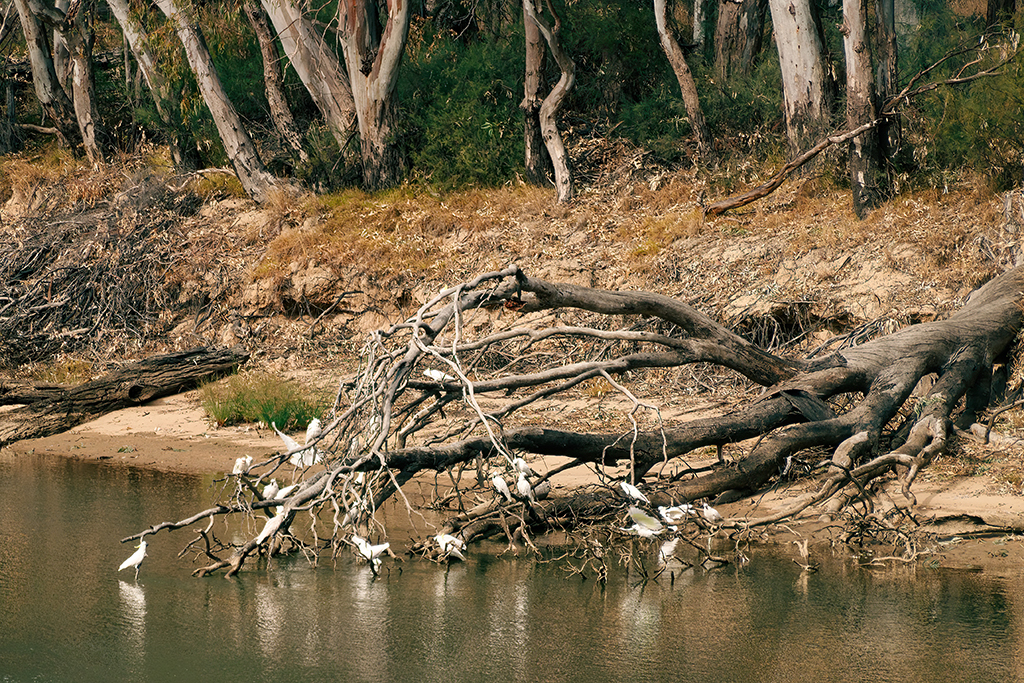 Rivers: Sharing our water
Water is a precious resource, especially in the Murray-Darling Basin where there are many water users – cultural, environmental, agriculture, homes or businesses. It is important to understand these differing needs and how water for the environment is used to improve the health of our rivers, lakes, wetlands and floodplains.
PeeKdesigns was contracted by the NSW Government to create an education resource for secondary schools (years 7-10) on water for the environment. Rivers: Sharing our water increases students understanding on:
Aquatic ecosystems: Module 1 provides a start to students' journey learning about water. The module develops basic water concepts and then applies them to the aquatic ecosystems of the Murray-Daring Basin. Students are also introduced to the concept of water for the environment and how these releases help keep our rivers and wetlands healthy.
Sharing water in the Basin: Module 2 further develops student understanding of water for the environment and its benefits to the Murray-Darling Basin. It introduces how water for the environment is managed and who are the key stakeholders in the Basin. The module culminates in a 'Water Issues Enquiry' where students are asked to represent key stakeholders and present their opinions.
Managing water: Module 3 develops student understanding of what it takes to be a manager of water for the environment and the considerations that must be made to determine priorities for identifying sites that receive environmental flows.
This resource is aligned to Australian Curriculum outcomes focussed on geography, science and sustainability cross-curriculum priorities and was piloted by teachers in regional NSW. It has been broken down into a teacher resource and student workbook.
This was a big undertaking by all involved, especially Peter – author and project facilitator.
https://www.environment.nsw.gov.au/topics/water/water-for-the-environment/about-water-for-the-environment/educational-resources