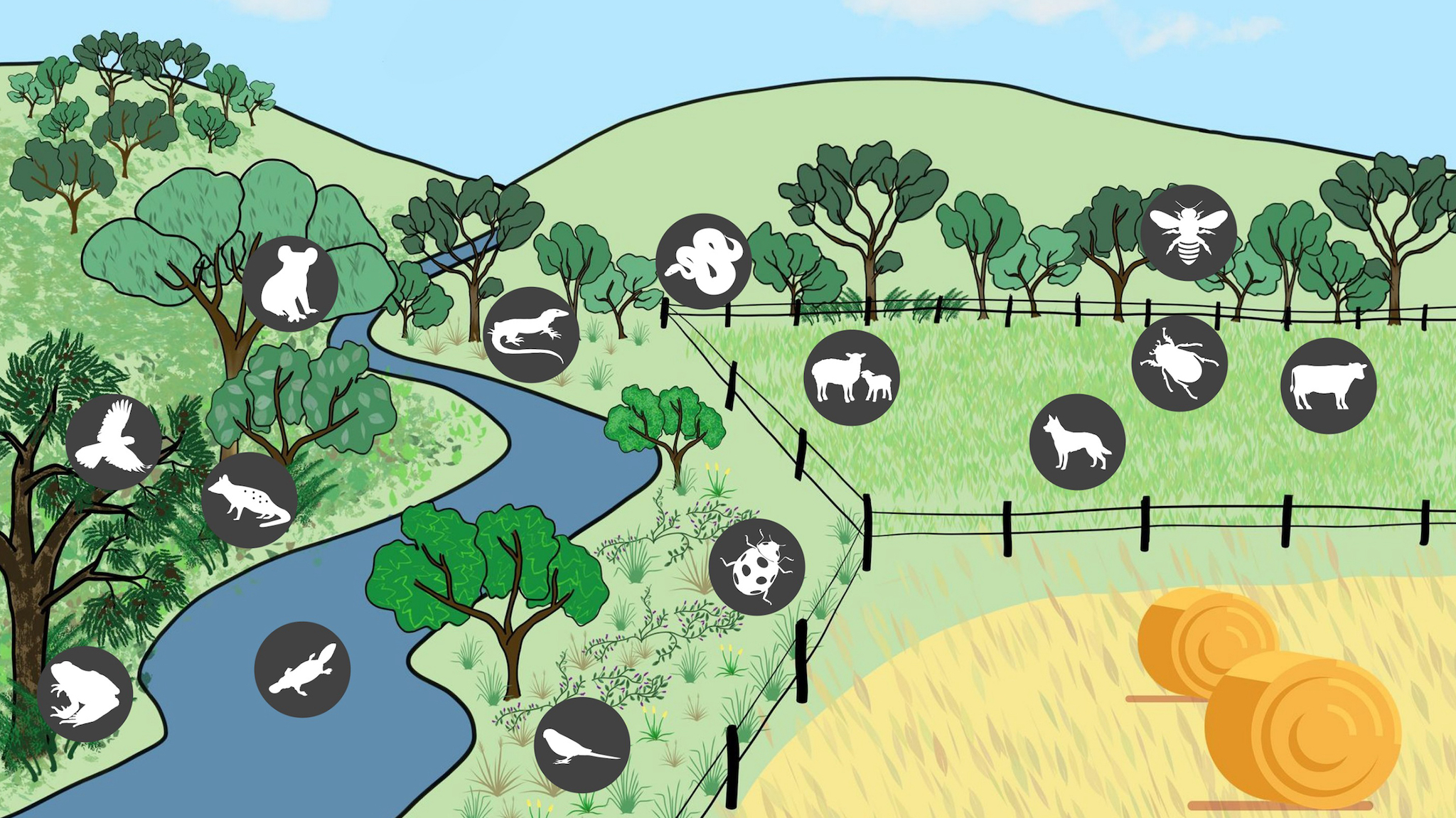 Who's living around your farm?
The Art of a Naturally Connected Community has seen Far East Victoria Landcare (FEVL) and Southern Farming Systems (SFS) working together with the Gippsland rural community to build partnerships, share passions and enhance social connectedness through a visual arts project.
The project's aim was to create a light-hearted "no skills required" activity that would bring people together and harness their passions into an educational and fun activity for all ages. A local artist was engaged to create a series of 15 colouring-in-style drawings that focus on significant species within the landscapes of Gippsland.
PeeKdesigns was engaged to turn these illustrations into informative fact/colouring-in sheets, greeting cards and an interactive screen (see below) to help people, young and old, learn about the animals living on and around farmland. FEVL particularly wanted to encourage people to contribute to the Citizen Science projects referred to in these resources.
Visit https://www.fevl.org.au/naturally-connected-communities/ to learn more about the project.