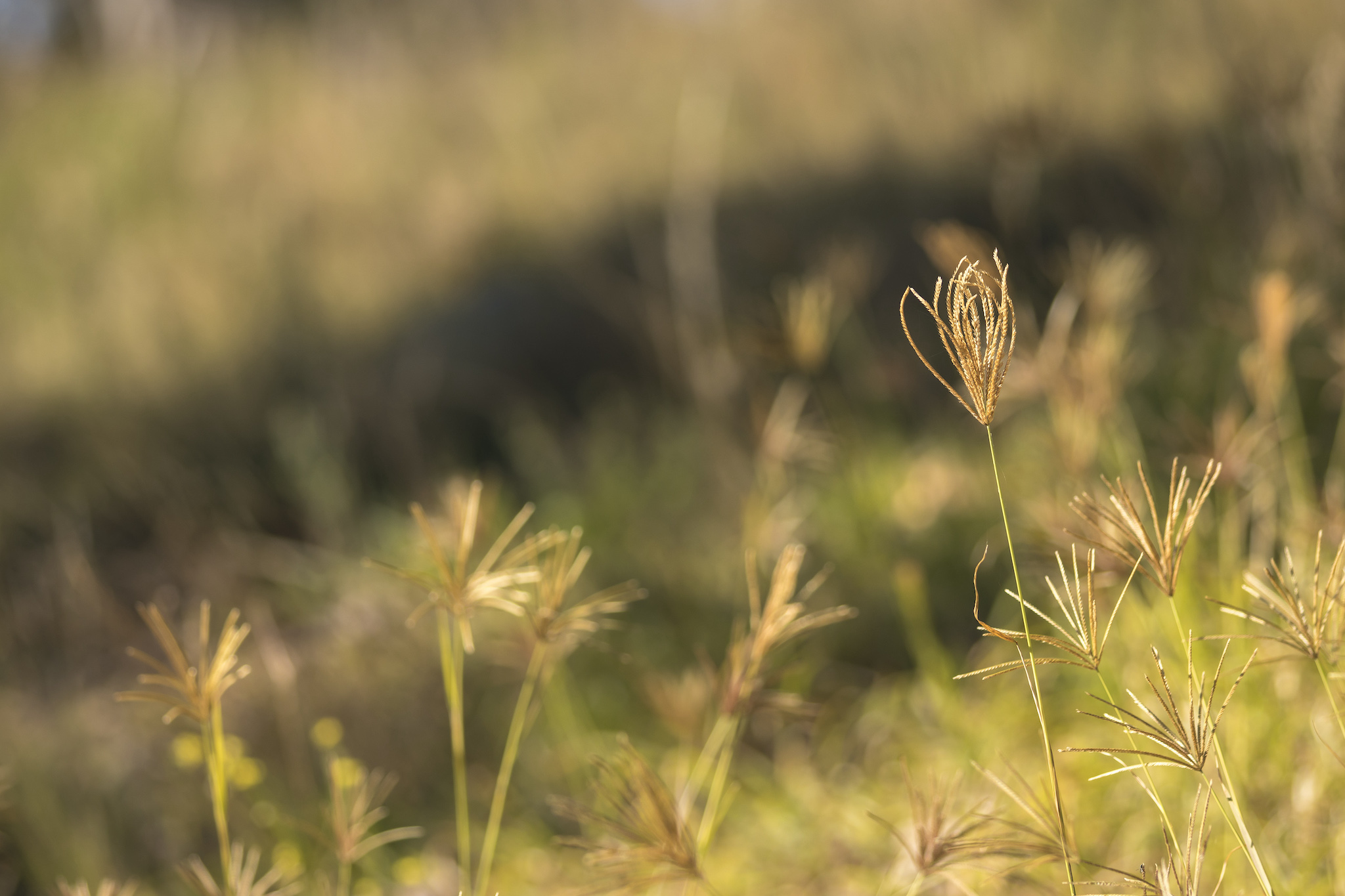 East Gippsland Pastures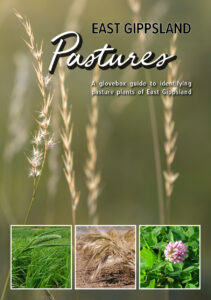 Across East Gippsland our food and fibre industries rely on good pastures, both native and introduced. Maintaining healthy pastures is important for stock, providing suitable groundcover, and they help manage issues such as salinity and erosion.
But do you know what plant you're looking at when out in the paddock?
Understanding your different pasture plants can help determine what plants provide good nourishment for stock, identifying what are invasive plants that may need to be controlled and to understand plant life cycles to ensure sustainable feed year-round.
The purpose of this book is to provide an easy reference guide to the most commonly seen grasses, clovers and other herbs that East Gippsland pastures grow.
PeeKdesigns was engaged by East Gippsland Landcare Network and Southern Farming Systems to create this glovebox guide for local farmers. Our creative consultant, Kelly Coleman, wrote and designed the book to suit a range of farmers, from the experienced to new tree-changers, with easy references to help identify pasture plants.
This book is a sister to What is my paddock telling me?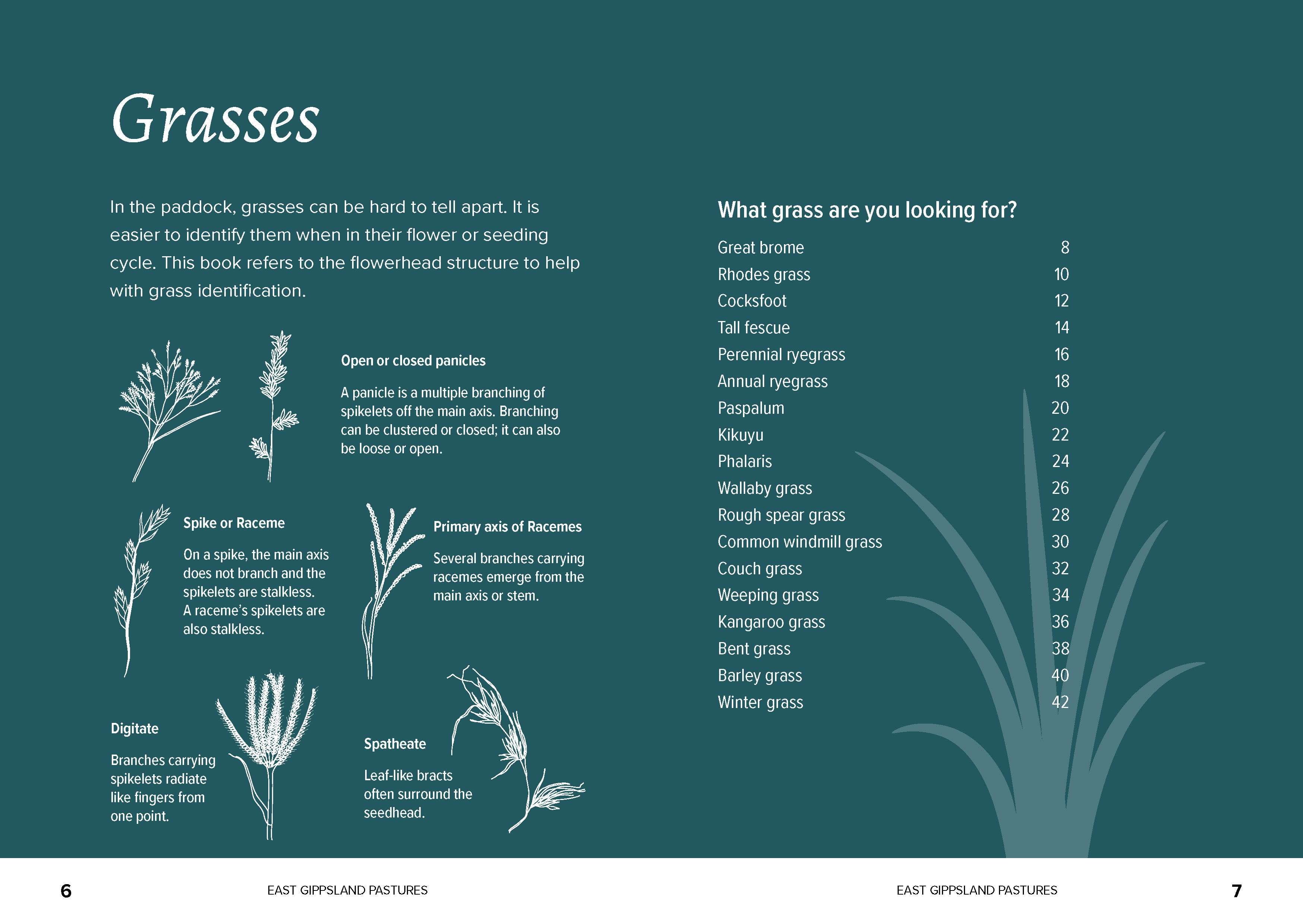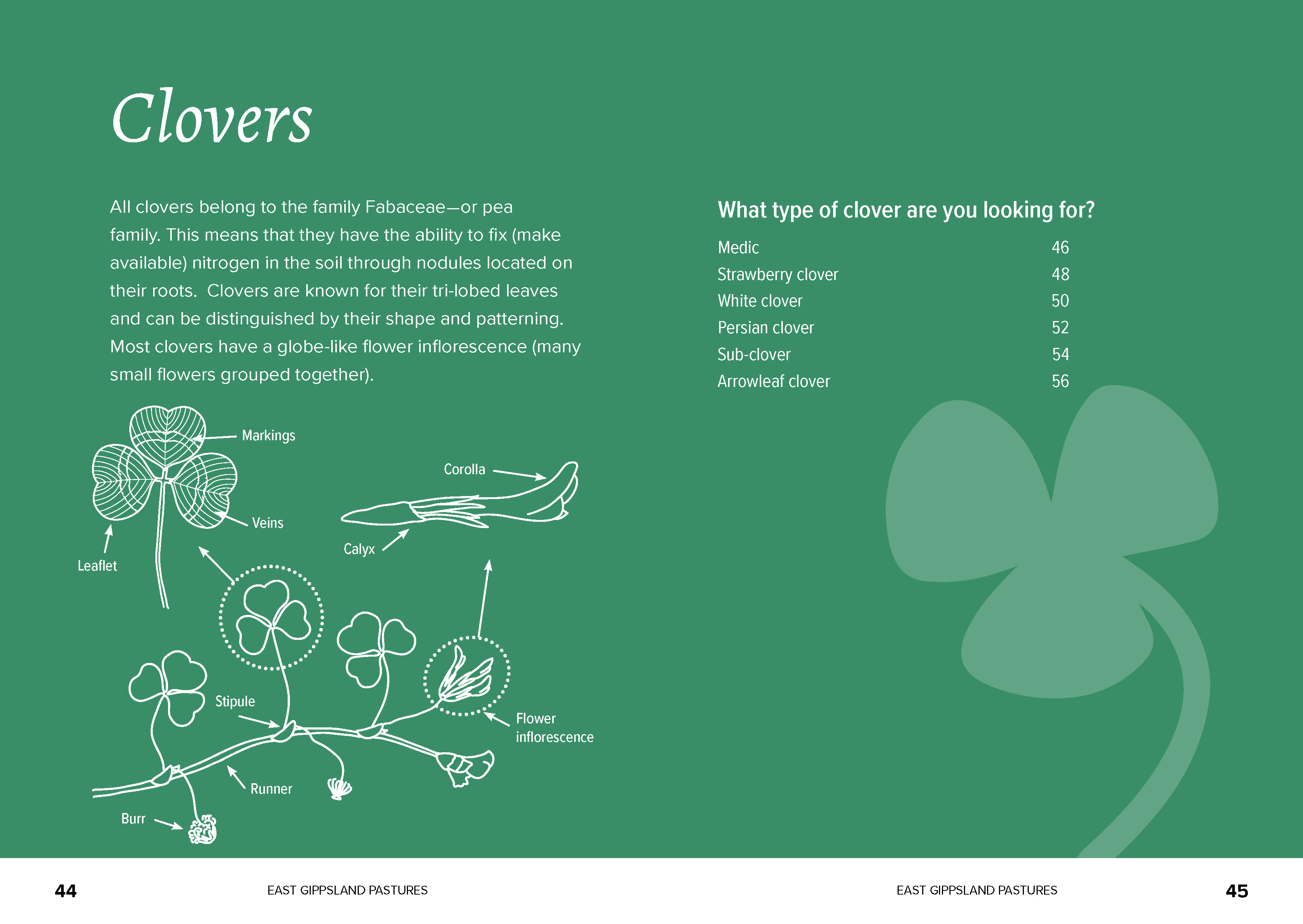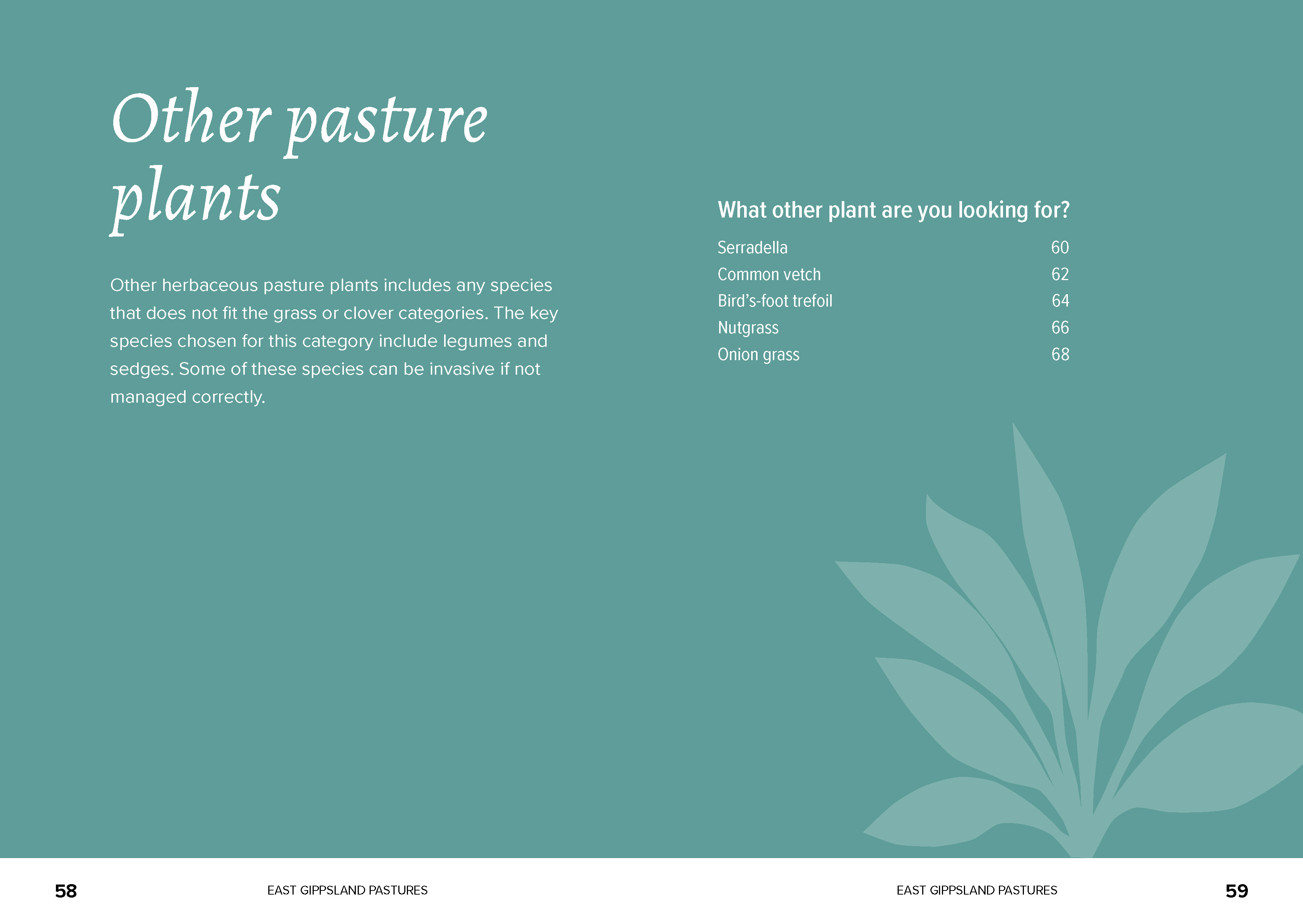 If you're interested in getting a hard copy of the glovebox guide,
please contact the East Gippsland Landcare Network on 03 5152 0600.